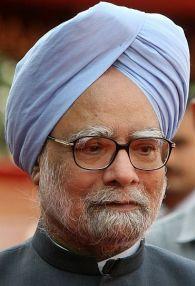 A Delhi court Friday dismissed a plea seeking lodging of an FIR against Prime Minister Manmohan Singh and former Telecom Minister Dayanidhi Maran for their alleged role in the 2G case.
Special CBI Judge O P Saini dismissed the plea and also imposed a cost of Rs 20,000 on petitioner Vivek Garg, an RTI activist, saying he had filed the application to "seek cheap publicity and to waste the time of the court."
"In view of the reasons stated above, I am satisfied that applicant (Garg) is not in possession of any evidence at all, but has filed the instant application against Dr Manmohan Singh, Prime Minister, Dayanidhi Maran and others in order to seek cheap publicity and to waste time of the court," the judge said and directed Garg to deposit Rs 20,000 as cost within seven days.
The court said that Garg's application "deserves to be dismissed with heavy cost" as he is not having any "real evidence" in his possession.
Garg, in his plea, had sought a direction to the CBI to file a status report on its investigation till date in the case filed against Maran in the 2G scam.
He had also sought a direction to the CBI to file a report as to whether the documents, on the basis of which an FIR was lodged against Maran, were the same which he had filed along with his application.
He had also said that if the contents of the CBI's FIR is different than his complaint, then the agency be directed by the court to register a fresh or separate FIR against Manmohan Singh, Maran and others.
Garg in his complaint had alleged that the Prime Minister and Maran had "unlawfully changed and diluted" the original Terms of References for vacation and reallocation of spectrum leading to the 2G scam.
Earlier Garg had approached another Delhi court with the same complaint but the judge had dismissed it on the ground that as the matter pertains to 2G scam, it should be heard by the special 2G court.