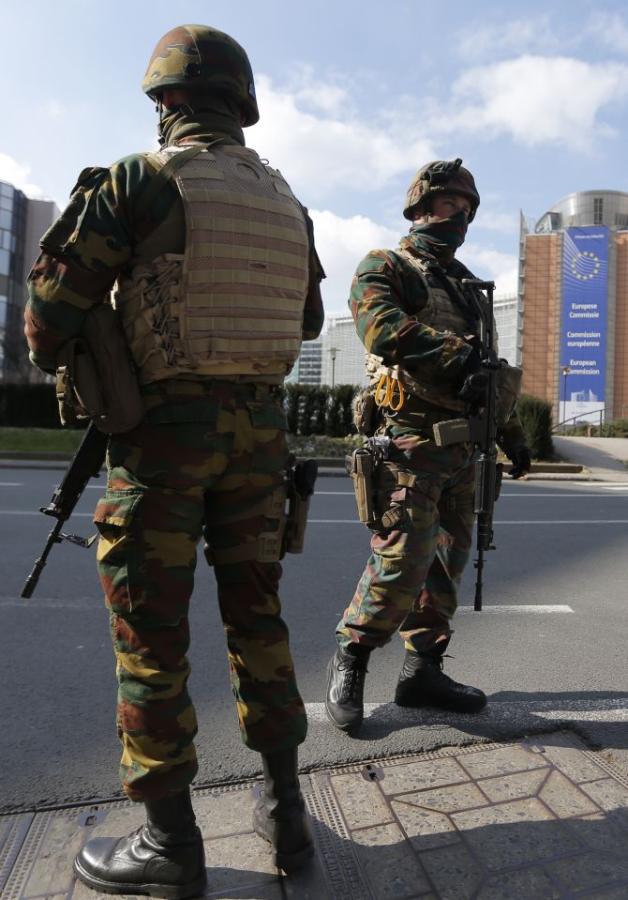 A knife-wielding man stabbed two police officers in Brussels on Wednesday in a possible terror incident before being shot in the leg, Belgian prosecutors said.
"We have elements to believe that the incident was a terrorist attack," Eric Van Der Sypt, a spokesman for the Belgian federal prosecutor's office, told the media.
Police said the officers, who were wearing plain clothes, did not suffer any life-threatening injuries.
The suspect was in police custody, Van Der Sypt said.
A police official told AFP that the attacker tried to escape the scene but was shot by a police officer. A third officer was injured when he tried to stop the man, the official said.
The attack happened in the Schaerbeek area in the north of Brussels.
It comes two months after two policewomen were wounded in the southern Belgian city of Charleroi by a machete-wielding man who shouted 'Allahu Akbar' (God is greatest).
That attack was claimed by the Islamic State group.
Brussels is still reeling from IS suicide bombings at the city's airport and a metro station in March which killed 32 people.
A bomb-making factory for the Brussels bombings and the November 2015 attacks in Paris was located in Schaerbeek.