At least 33 people have been killed and more than 100 injured in a series of explosions in the eastern Afghan city of Jalalabad, according to police and local media.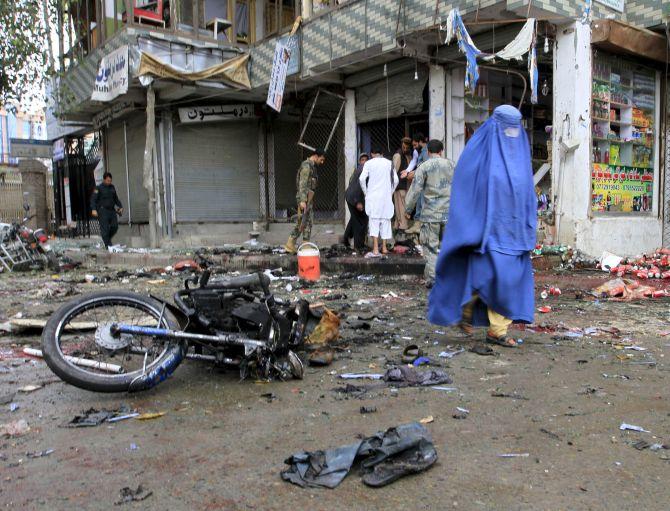 An Afghan woman walks at the site of a suicide attack in Jalalabad. Photograph: Parwiz/Reuters
The Islamic State has claimed responsibility for the attack, making it the first attack by the militant group in Afghanistan.
An explosion took place outside a local bank, police chief Fazel Ahmad Sherzad said, adding that the attacker was riding a motorbike and detonated his explosives while military personnel and civilians were waiting to receive their salaries from the bank.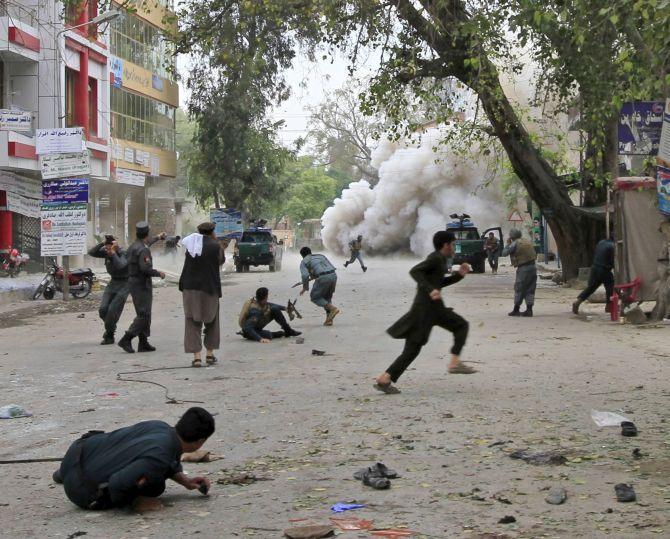 People run for cover after another explosion rocked the city of Jalalabad. Photograph: Parwiz/Reuters
According to some reports, the first explosion was shortly followed by another blast.
Most of those injured in the two blasts in Jalalabad are in a critical condition and casualties are expected to increase, according to Inamullah Miakhel, spokesperson for Afghanistan's Health Department.
Police added that they discovered a third bomb in a motorcycle parked in front of a branch of the Central Bank of Afghanistan, and they detonated it under controlled conditions to ensure that no one was hurt.