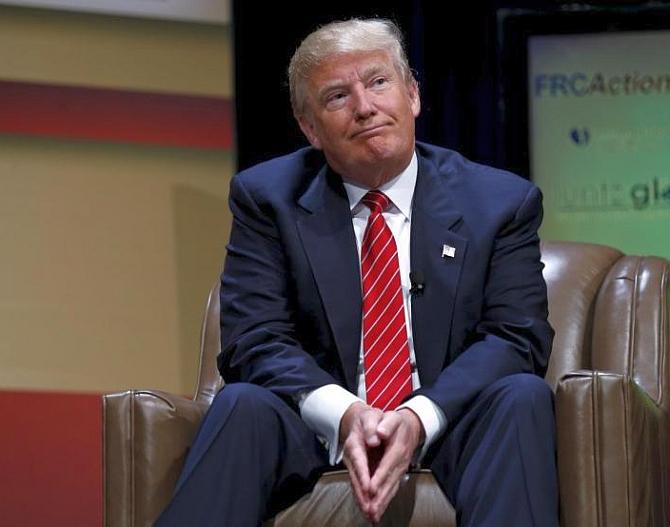 President Donald Trump has said that the next week's high-profile summit with his Chinese counterpart Xi Jinping will be a 'very difficult' one as the United States can no longer afford massive trade deficits and job losses.
Given that the United States has a massive trade deficit with China, American companies must be prepared to look at other alternatives, Trump tweeted.
Trump is scheduled to meet Xi at his Mar-a-Lago residence in Florida on April 6 and 7. This would be the first summit meeting between the two leaders.
'The meeting next week with China will be a very difficult one in that we can no longer have massive trade deficits and job losses,' Trump said.
Earlier, White House Press Secretary Sean Spicer told reporters that Trump looks forward to meeting President Xi and exchanging views on each other's respective priorities and to chart a way forward for bilateral ties.
"They will discuss the issues of mutual concern, including North Korea, trade, and regional security," he said.
Noting that Trump has spoken to Xi over the phone a few times, Spicer said this was an opportunity for the President to develop a relationship in person with his Chinese counterpart.
"But we have big problems, and -- I mean, everything from the South China Sea, to trade, to North Korea. There are big issues of national and economic security that need to get addressed, and I think there's going to be a lot on the table when it comes to that over the two days that they will talk," Spicer said in response to a question.
There are a lot of big things that the US needs to accomplish with China, and it will work on them, he said.
China-US trade in goods amounted to $519.6 billion (Rs 33 lakh crore) in 2016. China has a large share in the bilateral trade with its exports to the US amounting to over $400 billion (Rs 26 lakh crore).
The meeting will follow a recent trip to China by US Secretary of State Rex Tillerson.
Ahead of the summit with Trump, Xi will visit Finland and hold talks with his counterpart Sauli Niinisto.