On Sunday, Asma Jahangir, Pakistan's renowned human rights lawyer, social activist and an outspoken critic of the country's powerful military establishment, passed away in Lahore.
Known for her outspoken nature and unrelenting pursuit for human rights, Asma, 66, was the first woman to serve as the President of Supreme Court Bar Association of Pakistan.
Following her demise, people from all over the world expressed grief and sorrow, taking to Twitter to send their condolences to Asma's family.
Some famous Indians too, took to Twitter to condole and honour the social activist.
Here are some of the tweets.
Former Union minister Shashi Tharoor fondly remembered the Pakistani human rights activist from his UN days and hoped her principles and courage lived on.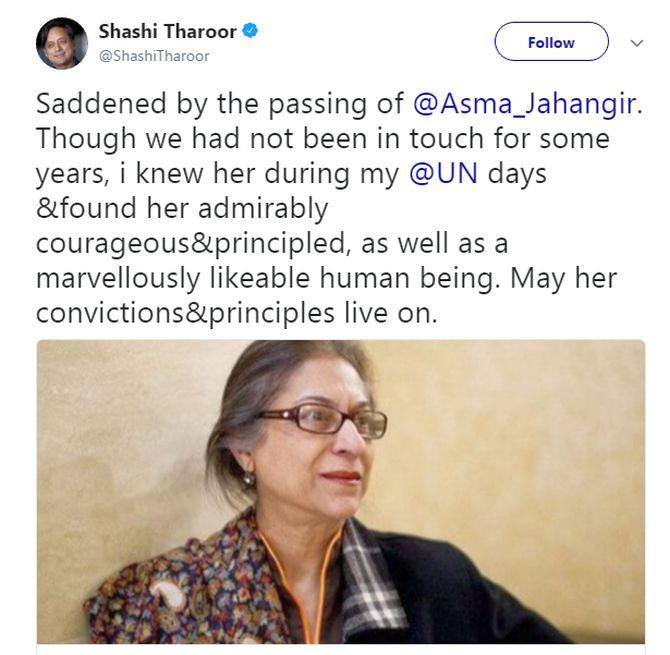 Defence strategist Ajai Shukla too voiced his pain over Asma's loss.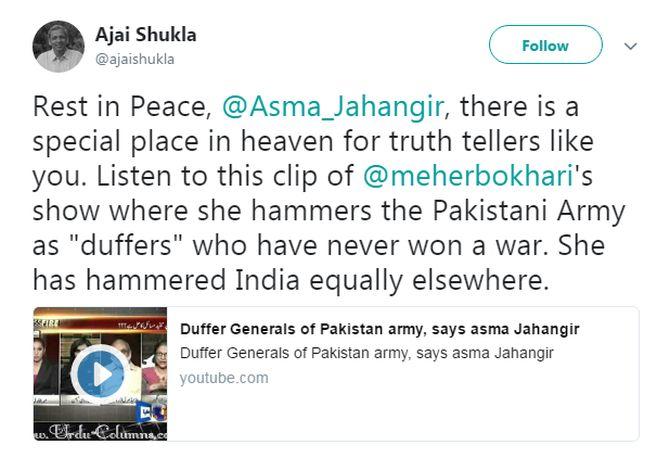 Malala Yousafzai, the youngest Nobel Peace Prize winner, expressed sorrow on Asma's demise and said the best way to honour her would be to carry on her fight.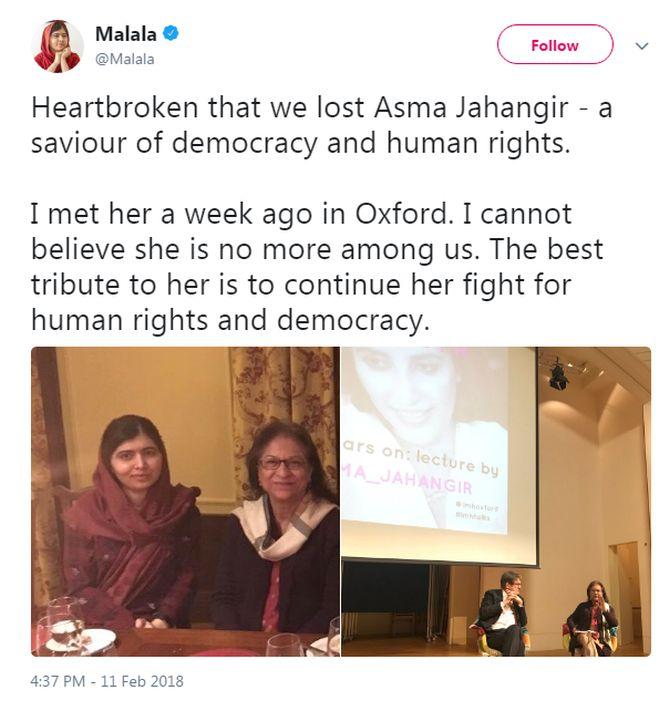 Whistleblower Edward Snowden, the former contractor for the United States government who copied and leaked classified information from the National Security Agenc to WikiLeaks, heaped praise on Asma.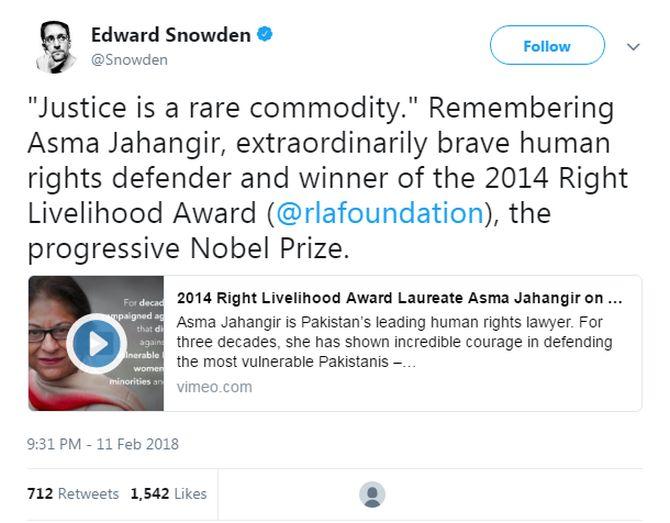 Indian journalists Barkha Dutt and Rituparna Chatterjee were among the others to take to Twitter to mourn the loss of the human rights activist.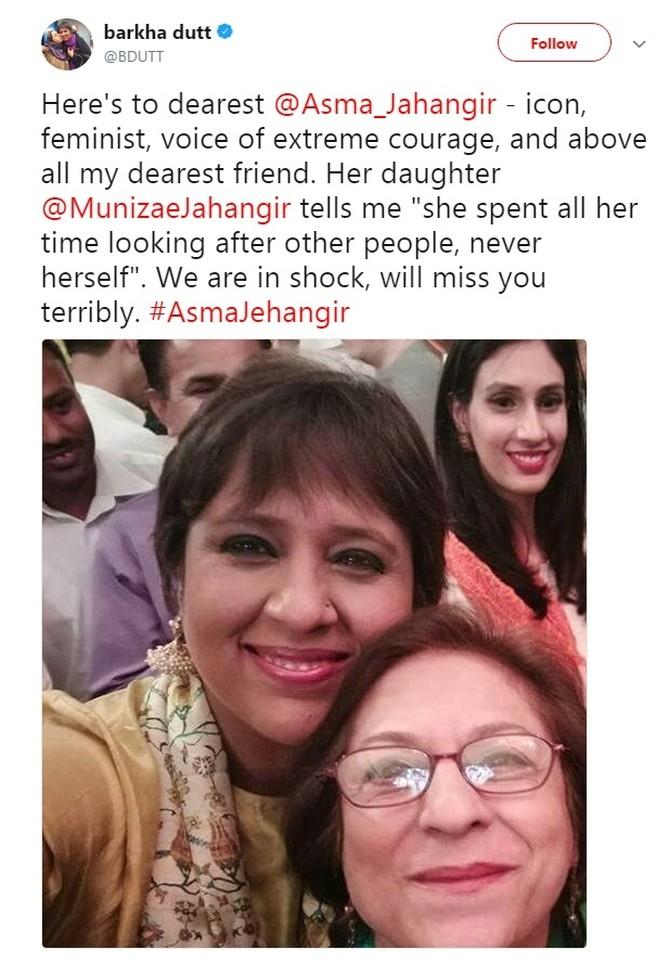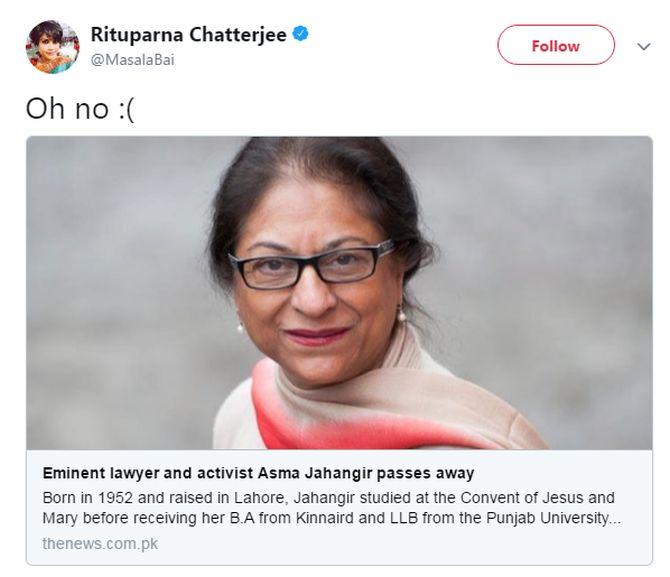 Screenwriter-lyricist Javed Akhtar called Asma "undoubtedly the bravest and the most resilient fighter for human rights".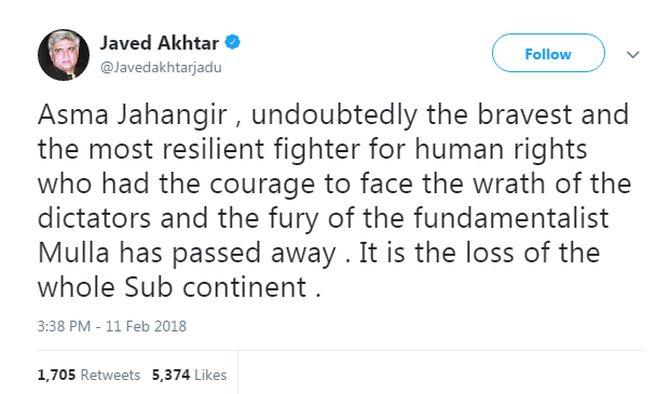 Nandita Das said Asma's death was a massive loss to the neighbouring country.