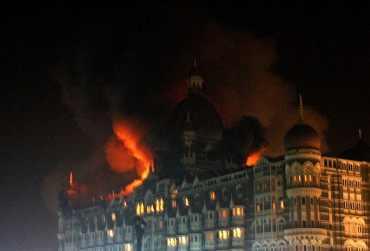 Five prosecution witnesses on Saturday testified before a Pakistani anti-terrorism judge about the training of the terrorists who carried out the November 2008 assault on India's financial hub of Mumbai, official sources said.
The witnesses, including intelligence operatives and officials of the Federal Investigation Agency, appeared before Judge Chaudhry Habib-ur-Rehman of the Rawalpindi-based anti-terrorism court and recorded their statements during proceedings held behind closed doors at Adiala Jail.
Sources familiar with Saturday's proceedings said the witnesses gave the court details of the training camps where the attackers had prepared for the assault on Mumbai.
Federal Investigation Agency Special Prosecutor Chaudhry Zulfiqar Ali told PTI that he could not discuss today's proceedings as they involved matters of "national interest".
However, the sources said most of the testimony of the five witnesses had focused on the terrorist training camps that were attended by the attackers.
Further details of their testimony could not immediately be ascertained.
After recording the statements of the witnesses, the judge adjourned the case till October 13.
During a public hearing organised by the standing committee on defence and defence production of the denate or upper house of parliament the on Friday, former FIA chief Tariq Pervez Khosa had said that sleuths had uncovered two Lashkar-e-Tayiba training camps in Sindh province that were used by militants involved in the Mumbai attacks.
Khosa, who supervised the probe of the Mumbai incident, said investigators had found the LeT camps at Thatta and Karachi, the capital of Sindh province.
Lakhvi, said defence lawyers would cross-examine the five prosecution witnesses at the next hearing.
Lakhvi and six other suspects have been charged with planning, financing and facilitating the attacks that killed 166 people. Their trial has been virtually stalled for over a year due to various technical reasons.
The trial is being conducted behind closed doors at Adiala Jail in Rawalpidni for security reasons.
Pakistani authorities recently increased security at the prison after intelligence agencies reported that the Taliban could attack it to free militants being held there.

Image: The buring dome of Mumbai's Taj Mahal Hotel during the 26/11 attacks