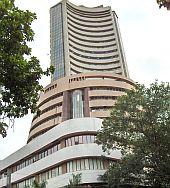 The Bombay Stock Exchange, which was attacked during in the 1993 Mumbai serial balsts, could have become a target again in 2008 had German intelligence agencies not shared timely inputs with their Indian counterparts.

Intelligence Bureau officials told rediff.com that the Lashkar-e-Tayiba had plotted to strike the BSE. The terrorist outfit had delegated their Nepal module -- comprising Imran Shehzad -- to carry out the attack.

However, this was not to be a 'fidayeen' (suicide) attack, but a replica of the 1993 attack.


The Lashkar had planned the attack as early as October 2007. Intelligence regarding this attack kept trickling in, in bits and pieces, and it was only towards the end of 2007 that the plan became clearer.

Specific inputs shared by foreign agencies indicated that a couple of Lashkar youth from the Nepal module were being utilised for this operation. Fahim Ansari, who is being tried in the 26/11 attacks in Mumbai, too had played a part in this operation. He had conducted a reccee of the BSE building and reported back to his bosses in Nepal.


Shehzad, who also took part in the CRPF attack at Uttar Pradesh in January 2008, was the key person in this plan. He was delegated the job of planting the bombs at the BSE. He was initially part of the 'fidayeen' squad for the CRPF attack and had later slipped into Nepal for a while.

However, he was asked to return to India and execute the BSE attack. All arrangements had been made on part of the Lashkar and the plan was drawn out. But the moment he set foot on to Indian soil, he was picked up by security agencies based on intelligence inputs.