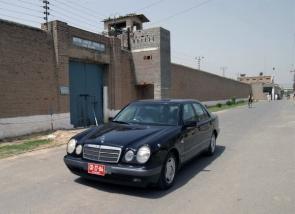 Pakistani authorities have suspended three senior prison officials over the fatal attack on Indian national Sarabjit Singh inside a jail in Lahore, a week after the brutal incident.
The home secretary of Punjab province suspended the three officials from service on Friday for alleged negligence that led to the brutal attack on Sarabjit within Kot Lakhpat Jail.
The three officials are Kot Lakhpat Jail Superintendent Mohsin Rafique, Additional Superintendent Ishtiaq Gill and Deputy Superintendent Ghulam Sarwar Sumra, said official sources.
Kamran Anjum, Raza Mahmood Zeman and Noor Hasan replaced them as superintendent, additional superintendent and deputy superintendent respectively, the sources said.
Sarabjit, 49, died in the wee hours of Thursday after being comatose for nearly a week since the attack by other prisoners on April 26. Two death row prisoners have been booked on murder charges for the assault.
The Indian national was convicted of alleged involvement in a string of bombings in Punjab province that killed 14 people in 1990.
His family says he was the victim of mistaken identity and had mistakenly strayed across the border in an inebriated state. Pakistani rights activists too had called for the reopening of his case.
Image: Kot Lakhpat Jail