Ahead of the assembly elections in Madhya Pradesh, politicians from different parties are leaving no stone unturned to woo the voters.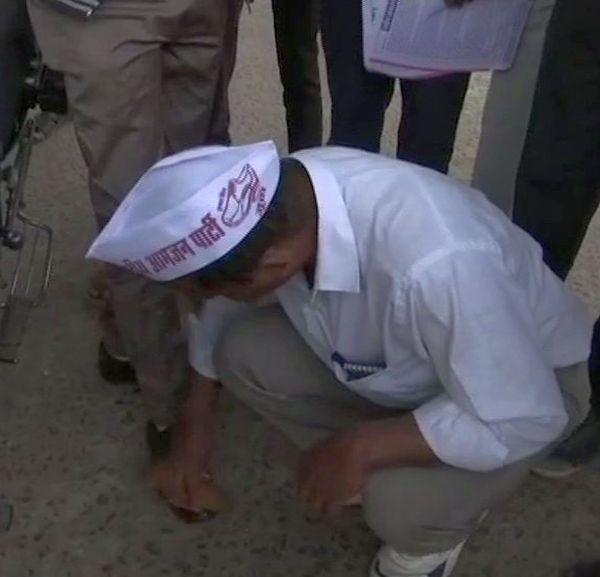 Sharad Singh Kumar, of the Rashtriya Aamjan Party contesting on the election symbol of a shoe has garnered attention owing to his unique style of campaigning.
Singh is polishing people's shoes ahead of the polls and says that he will make use of his unique election symbol turn into a blessing.
Singh said, "It was a free poll symbol that no one was willing to take. We took it and we will turn it into a blessing."
Singh is not alone in his unique style of campaigning.
Akula Hanumanth, an independent candidate from Korutla constituency of Jagtial district in Telangana has been distributing slippers and a signed slip to citizens, asking them to hit him with the same if he doesn't fulfil their expectations after winning.
The state of Madhya Pradesh will go to polls on November 28. Results will be declared on December 11.