Controversial Bharatiya Janata Party Member of Parliament Sakshi Maharaj's comments have once again put the Narendra Modi government in a jam. Though the party swiftly slapped a show cause notice on Maharaj, asking him to explain why action should not be initiated against him for his controversial remarks in the recent past, the man denied it, saying it was the 'BJP's internal matter.'
Here is taking a look at the remarks which embarrassed the government.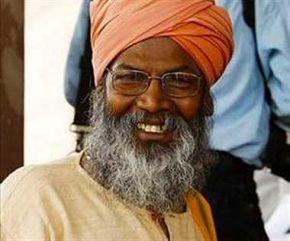 Sakshi Maharaj
"We have accepted the slogan 'Hum do, hamare ek'. Now these traitors are not satisfied. They have given another slogan 'Hum do aur hamara.... They are advocating marriage of a girl to a girl, boy to another boy. This is what the last government did.
"This is why I want to request women to give birth to at least four children. Give one to sadhus and ascetics. Media says there are ceasefire violations happening, so send another to the border," the saffron-clad MP from Unnao had said at a religious convention.
Sakshi had earlier stoked a row by describing Mahatma Gandhi's assassin Nathuram Godse as a 'patriot' and was forced to apologise in Parliament.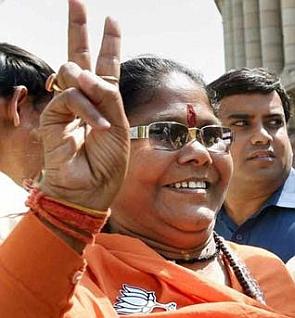 Sadhvi Niranjan Jyoti
Campaigning for her party last year in December, Union Minister of State Sadhvi Niranjan Jyoti used abusive words to urge voters to choose between candidates.
Addressing voters in west Delhi's Shyam Nagar, Niranjan Jyoti called on the electorate to choose between Ramzadon and h********n.
"Aapko tay karna hai ki Dilli mein sarkar Ramzadon ki banegi ya har**zadon ki. Yeh aapka faisla hai (you have to decide whether Delhi will get a government of those born of Ram or of those born illegitimately)," the BJP MP had said.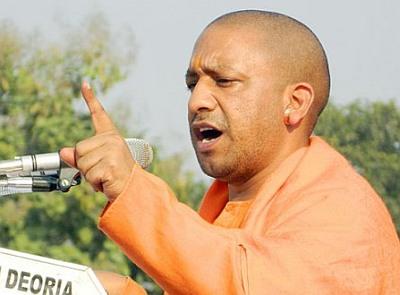 Yogi Adityanath
Yogi Adityanath, a-four-time MP from Gorakhpur constituency and head priest at Gorakhnath Mutt, is the loudest campaigner of 'Love Jihad'. He courted controversy when an undated video that showed him caught on camera in an undated video addressing his supporters and saying that if members of a community convert a girl of another community, then at least 100 girls of their community should be converted.
Adityanath of course denied it, and claimed that the video was doctored.
Claiming that such an exercise was not new, Adityanath has claimed that he had re-converted thousands of Christians and Muslims in this manner over the past few years.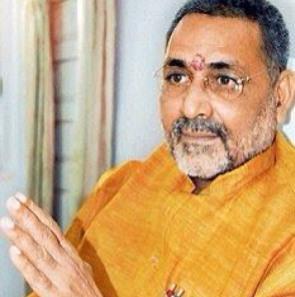 Giriraj Singh
The BJP had to distance itself from Bihar leader Giriraj Singh's controversial 'back Narendra Modi or go to Pakistan' remark.
The Congress and the Janata Dal-United even complained to the Election Commission and demanded criminal action against Singh.
Singh had said in an election meeting in Jharkhand that those opposing Modi will have to go to Pakistan after elections, leaving the BJP red-faced and inviting sharp criticism from rival parties who said his comments were aimed at Muslims.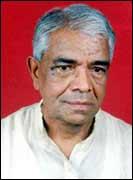 Babulal Gaur
Madhya Pradesh Home Minister Babulal Gaur landed in a controversy with his remarks that no government can ensure rape is prevented and action can be taken only after the act. The Congress raised a storm at the minister's comment and said he had no right to continue in office.
"It is a social crime which depends on the man and the woman. It is sometimes right and sometimes wrong. Unless a complaint is filed, nothing happens," the minister told reporters at his residence.
He said women should learn judo, karate to defend themselves. "Unless the person wants, no one can dare touch her. The item numbers in films create a bad environment," he sought to reason.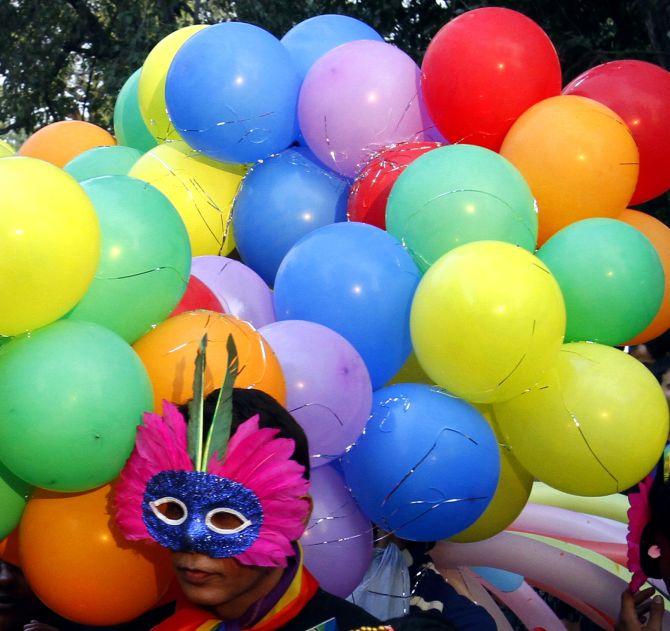 Ramesh Tawadkar
Goa's Sports and Youth Affairs Minister Ramesh Tawadkar sparked a row after he said that the state will establish centres to treat LGBT (Lesbian, Gay, Bisexual and Transgender) youth.
"We will make them (LGBT youth) normal. We will have a centre for them like Alcoholic Anonymous centres. We will train them and give them medicines too," said Goa's Sports and Youth Affairs Minister Ramesh Tawadkar on Monday.
And this is what he said a day later, " was misunderstood and misquoted. I was not talking about the LGBT (youths) but about drug addicted and sexually abused youths," Tawadkar said, even as local channels continued to air the footage where he assured medical treatment to make LGBT youths 'normal."