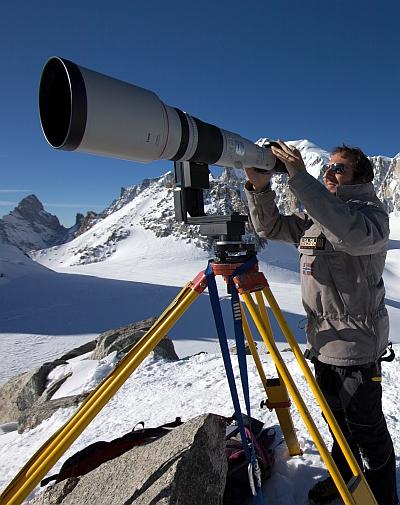 Good heavens! The record for the world's largest photograph has just been shattered by this stunning snap of the Mont Blanc, the highest mountain in the Alps and the highest peak in Europe.
(Click on the image below for larger view)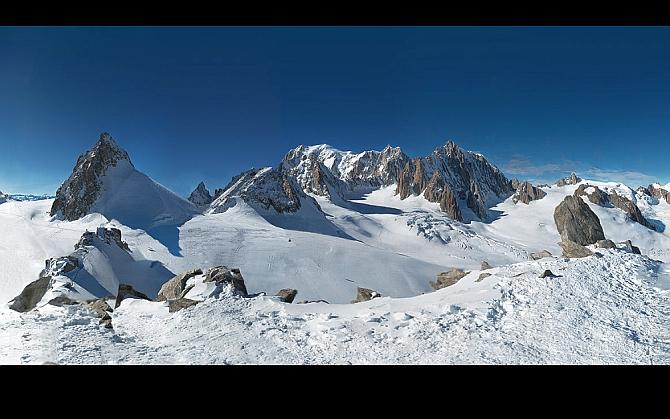 Taken by an international team of photographers, this mind-boggling 365 gigapixel photo is made up of 70,000 images.
Shot over 15 days, in temperatures that hovered around minus 14 degrees, the final panorama is 46 terabytes of icy blue beauty.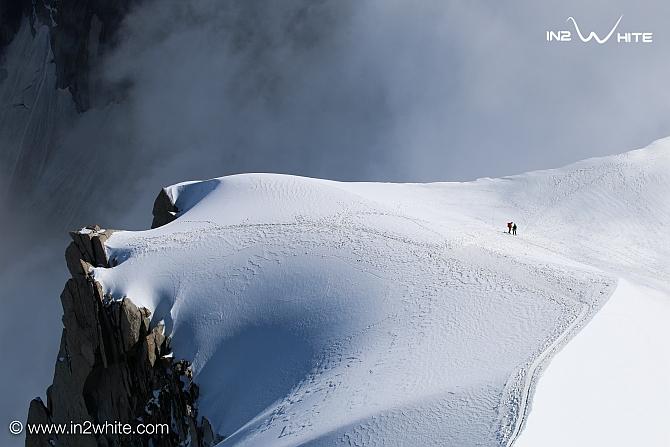 Backed by Canon, photographer Filippo Blengini spent two weeks on Mont Blanc shooting thousands and thousands of images of the peak.
Blengini and his team of four other photographers used Canon 70D DSLR cameras with a Canon EF 400mm f/2.8 II IS telephoto lenses and a Canon Extender 2X III on a special robotic mount.
The full, interactive photo, available on the team's website in2white.com, allows you to pick any spot in the frame and zoom in to reveal tiny hidden details, such as two mountain climbers scaling the peak's rocky face.
To put its size in perspective, the new image's resolution is about 45,000 times greater than photos snapped with an 8-megapixel iPhone 6, CNN reported.
Photo blog PetaPixel says that if you printed out the photo at the industry standard of 300 ppi, or pixels per inch, it would be as large as a soccer field.
"We just wished to represent it as it shows to our eyes: major beauty, astonishing magnitude, pure elation," Blengini said.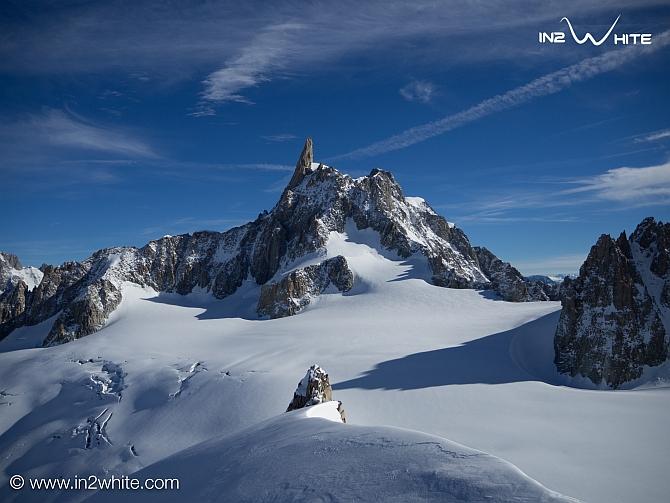 "We were brave, crazy and ambitious enough to think about a gigapanoramic picture, to seize every single detail of the mountain."
It took two months of meticulous work to stitch all the images together.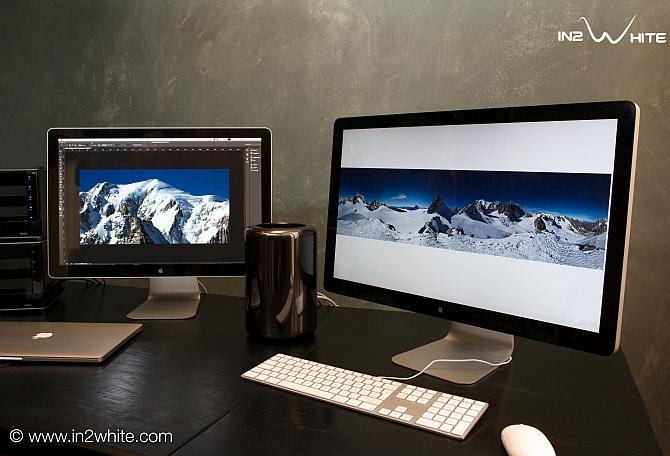 There is an interactive image on the In2White website that shows a version of the full panoramic image, which can be can be zoomed in on to see everything from an eagle (kilometers off in the distance) to the construction site of a futuristic 105 million cable car station.
According to media reports, technically, NASA has a bigger 681 megapixel image of the moon, but it was taken by a satellite and it does not really fit the biggest image in the world title.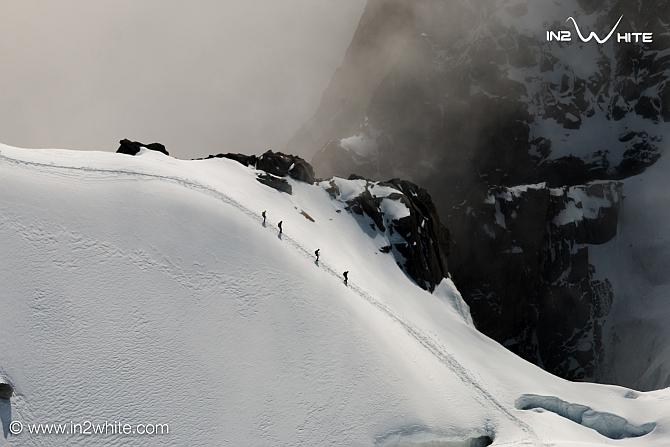 Blengini's image is 45 gigapixels bigger than its closest rival and previous record holder -- a detailed image of London taken from the BT Tower in 2012. That panorama, taken to celebrate the London Olympics, is still available to explore.
Photographs Courtesy: in2white.com