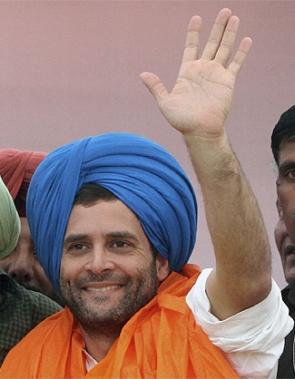 Amid criticism over the response of the Congress government in Uttarakhand to the devastation in the state, party president Sonia Gandhi on Monday flagged off relief supplies from the national capital.
Party vice-president Rahul Gandhi, whose "absence" from the country when the disaster struck was questioned by Opposition Bharatiya Janata Party, was present on the occasion.
On Monday evening, Rahul Gandhi flew to Dehradun to take stock of the relief operations. The Congress insisted his visit was "not as a VIP" but as an ordinary Congressman. His visit comes eight days after floods ravaged the state.
Earlier, Gujarat Chief Minister Narendra Modi had visited flood-affected areas in the state and had accused the Congress-led United Progressive Alliance of failing to act effectively. He had proposed he would rebuild the Kedarnath temple, badly damaged by floods.
Congress spokesperson Manish Tewari hit out at Modi, saying, "Now, in all this, if somebody wants to become a Rambo and claims he alone, in a span of two days during a trip of disaster tourism, brought out 15,000 people, I am afraid, for the lack of a better word, it just reflects rank opportunism and sheer desperation to try and politicise and even milk a tragedy for political reasons."
Meanwhile, with state Chief Minister Vijay Bahuguna's efforts to tackle the crisis drawing criticism, demands of his ouster have been growing within the Congress. Harish Rawat, a Union minister, is said to be among those demanding Bahuguna's removal.
The Congress has sent senior leaders Ambika Soni (the newly-appointed general secretary for Uttarakhand) and Motilal Vora, in-charge of administration, to coordinate party relief efforts in the state.