Fethullah Gulen's movement has been feared by some for its ability to mobilize considerable resources and for its influence among decision-makers.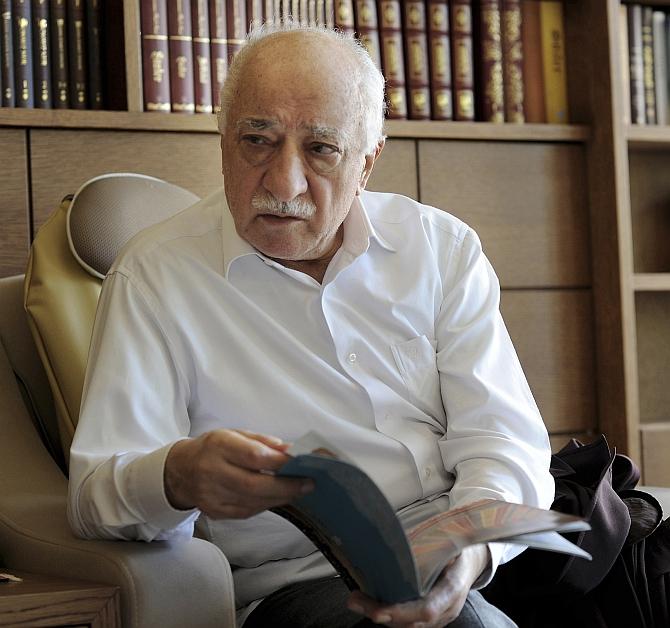 Even as chaos rocked Turkey on Friday, Turkish President Recep Tayyip Erdogan repeatedly called Fethullah Gulen, a high-profile cleric living in exile in Pennsylvania, US, as the orchestrator of the coup.
"Now I am addressing those in Pennsylvania. The betrayal you have shown to this nation and to this community, that is enough. If you have the courage, come back to your country. If you can. You will not have the means to turn this country into a mess from where you are," Erdogan said while addressing his supporters in Istanbul.
According to NBC News, Gulen has lived in self-imposed exile in the US since 1999 when he fled Turkey amidst accusations of extremist Islamist activities. His movement promotes a version of Islam that embraces science, education and interfaith dialogue, which has earned him millions of followers but also drawn the suspicion of many in Turkey's secular establishment.
His movement has been feared by some for its ability to mobilize considerable resources and for its influence among decision-makers.
Turkish authorities have accused the preacher of seeking to establish "a state within a state" in Turkey, but his movement insists he is committed to democratic reform and interfaith dialogue.
"For more than 40 years, Fethullah Gulen and Hizmet participants have advocated for, and demonstrated their commitment to, peace and democracy," the Alliance for Shared Values, which describes itself as 'an umbrella nonprofit organization serving as a voice for civic, culture and service organizations' across Turkey, said in a statement on Friday.
"We have consistently denounced military interventions in domestic politics. These are core values of Hizmet participants. We condemn any military intervention in domestic politics of Turkey."
Gulen was an ally of Erdogan until 2013 when a corruption investigation into the then-prime minister and those under him was launched.
Gulen was accused of wielding power in the country's judiciary and police force to open a massive fraud probe into the ruling AK Party in late 2013. Government officials responded to leaked tapes, which tied high-ranking government officials -- including the president's family -- to corruption, by accusing supporters of Gulen with attempting to destabilize the democratically elected government.
They launched a massive crackdown to purge Gulen's influence from state institutions and vowed to destroy his businesses.
Critics of the ruling party charged Erdogan of scapegoating Gulen's movement to deflect criticism from his own government and reshuffle the country's judiciary.
In the late 1990s, Gulen left for the US, citing medical treatment. But instead, he set up a gated community in the Pocono Mountains, where he has lived in self-imposed exile since. Turkey has since been seeking his extradition.