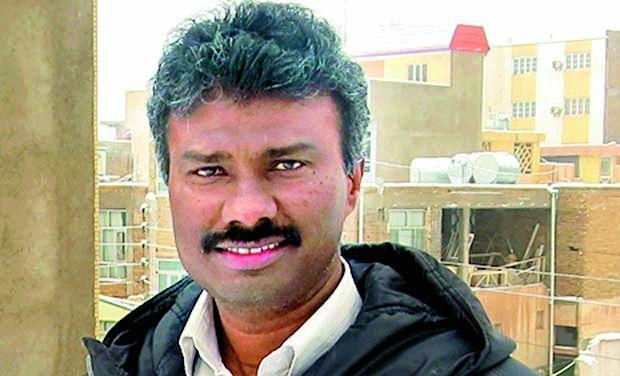 Even as the government moves heaven and earth to free the Indians trapped in Iraq and Libya, Father Alexis Prem Kumar, who was abducted in Afghanistan on June 2, appears to have been forgotten. A Ganesh Nadar/Rediff.com reports.
On June 2, Jesuit priest Father Alexis Prem Kumar was abducted in the Herat province of Afghanistan.
His father A S M Antony, who is numbed by pain, told Rediff.com, "We met External Affairs Minister Sushma Swaraj in Delhi on July 24, we could not meet Amma (Tamil Nadu Chief Minister J Jayalalithaa) in Chennai, but we met the (Tamil Nadu) Law Minister S P Velumani. Everybody sings the same tune: 'We are doing our best. These things take time. We are in touch with the officials in Afghanistan. Don't talk to the press, they make it worse'."
"I read in the papers that Amma wrote to the prime minister," adds Antony. "In the beginning there was some news. They said they arrested three people. What did those people say? Were those people actually involved in the kidnapping? Nobody is telling us."
"I have no clue what is going on. You are a reporter, you must know more than me. We have left it to God. After all, he is a priest. God has to look after him. If He doesn't look after a priest, who will he look after."
A call to the Indian embassy in Afghanistan drew a blank. "We are in close contact with the Afghan security agencies," an official at the embassy told this correspondent. "Our consul in Herat is monitoring the situation closely. You know this is a difficult country and everyone in the world knows the situation here."
"We will let you know the minute we have something concrete to offer. Calling the consul in Herat will not help. Whatever they know they tell us and whatever we know I have told you, please keep in touch with us and we will let you know."