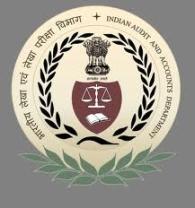 Vinod Rai, the Comptroller and Auditor General of India till May and probably the most talked-about government official in the last few years, participated in a Live Chat with readers of Rediff.com on Friday.
During the chat, the man who unearthed scams like coal-gate and the 2G spectrum case, answered a range of queries.
Here is the transcript of the chat:
Ashish Rajput: Hello Sir, I hold great respect for you for the work done by you during your stint as CAG of India. You have revamped the image of public/constitutional body. India need more people (civil servants and everyone in general) like you who can do justice to their job while maintaining a very high degree of morality and probity. I can proudly say that India had an excellent CAG.
Vinod Rai: Hello, friends. I am Vinod Rai here. Nice to see you. Thank you for your good words. I am hoping that in the future, also, the foundation that has been set will continue to function in the same manner.
Dinesh: Sir, do you have any plans of contesting elections in India?
Vinod Rai: Dinesh, I am not a political person. I have no plans to join politics.
Omi: What are your post-retirement plans, sir?
Vinod Rai: Omi, Post-retirement I want to continue doing work on some governance related issues in the financial sector with which I have some experience.
Max: Would you say, you exceeded your brief as many politicians have been insisting?
Vinod Rai: Max, Irrespective of what has been said no one has pointed out to me where we have exceeded our mandate. Our job is to hold the government accountable to legislature. We have done just that.
Sunny: Sir don't you think that to provide cheaper mobile services, the spectrum needed to be auctioned at cheap rates with the reauction of spectrum the call rate has gone up from 60 paise to 1 Rupee
Vinod Rai: Suny, By auctions you create competition and by competition the rates come down. This was the advise of the finance ministry which was ignored by the DoT.
Nitin: Sir, how convinced you are with Aam Aadmi Party's agenda and working style?
Vinod Rai: Nitin, It is good to bring in transparency and I have great faith in the younger generation which will maintain a vigilante on government.
Mainbola: In the coal allocation, Don't u think putting out presumptive loss figures just by taking Coal India books as a measure at a point in the market was misleading? Isn't it a fact that the UPA system, even thought not the ideal auction, was better than the AD-hoc system being followed under NDA?
Vinod Rai: Mainbola, See, only the Coal India figures were in public domain and had been audited by us. We didn't have the costing of private companies and hence we used credible figures.
Rajat: You have come under criticism for being too outspoken with the media. How do you react to that sir?
Vinod Rai: Rajat, It is the CAG's media policy from 1988 to explain our reports to media after they have been placed in the House. Only difference is today media is very alert hence so much of attention.
Dananjaypuri: How do you draw the line between what is secret and what isn't while auditing reports of the armed forces, sir?
Vinod Rai: We audit everything about the armed forces. Only what is classified as the top secret is not put in public domain. This is barely 8 pc of the defence budget.
Jinny: You said you feel sorry for people such as Kapil Sibal. What makes you say that? Would like to know sir.
Vinod Rai: Jinny, I didn't name anybody. I merely said that when the PMO and MoF were wanting to index the price of 2001 to that of 2008 want you feel sorry for the national exchequer since DoT despite such advise still followed 2001 price.
Alex: What sort of pressures did you have to face during your tenure as CAG? (Besides of course the obvious ones that were all over the papers?
Vinod Rai: Alex, I faced no direct pressure excepting everyone saw through media.
Rakesh: What was your most difficult hour in CAG?
Vinod Rai: Rakesh, My most difficult hour was to reckon with myself first before I could bring into public space irregularities of a mammoth kind.
Shyambenu: Sir, how would you respond to the comment that the CAG is ultimately an accountant?
Vinod Rai: Shyambenu, if CAG is just an accountant why give him the status of Supreme Court judge? Why did Ambedkar say he is probably the most important person? That is why SC said CAG is not merely a munim.
Prabhakar: Are you aware of the Supreme Court judgement in the Case of Indian Eastern Newspaper Society that C&AG has no jurisdiction to question the jurisdiction and it can only check arithmetical accuracy and whether procedure was followed or not. where is the power given to C&AG to imagine losses.
Vinod Rai: Prabhakar, International auditing standards require national auditors to quantify losses. This is a part of our regulations. No ambiguity about it.
Prabhakar: Can you tell us where is the so called 1,76 lakh crores of rupees earned by the telecom companies and why all of them are struggling today despite making this profit according to you ?
Vinod Rai: If you had auctioned in 2008 as you had done in 2010 you would have realised that amount,
Kaushal: Sir, you are our hero. What advice do you have for young Indians?
Vinod Rai: Kaushal, thank you. My advise to young generation is neither indulged in anything wrong or let anyone around you do anything wrong. Short cuts are good in the short term but do not pay in the long run.
Ganesh-nadar: Has the coal allocation done by the govt caused greater loss than the 2G scam?
Vinod Rai: Ganesh, If we had a transparent method for allocation of mine blocks , the exchequer would have certainly realise the huge amount. Why is it that despite the passage of nine years, the government is still not auctioning coal blocks?
Vijayakumar: Sir, I have the greatest respect for the work done by you and your team, but has anything ever happened out of a CAG report. So many reports have been issued earlier indicting states and centre govt, but nothing seems to have happened post the reports. How would you like to change that aspect?
Vinod Rai: Vijaykumar, lots of corrections have been made in MNREGA, NRHM, and in environment policies based on our recommendation. This is very positive. The government is adopting the transparent bidding for mine blocks, FM radio and future spectrum releases.
MG: Dear Sir, The allotment of Spectrum was on (i) First come basis and (ii) on a fixed rate. This was a policy matter of NDA Govt regime. Then what was wrong?
Vinod Rai: MG, the policy was FCFS but it was not applied as such. The last date was also advanced by DoT in 2008. So, the policy application in 2008 was faulty. We have commented on that. The government has accepted that it was procedurally faulty.
Pratul Gupta: CAG has still not explained how 1,76 lakh crores was arrived at. Mr. Rai you single handedly pulled down the GDP of India by 1 percent by arresting Telecom industry growth. Shame on you
Vinod Rai: Pratul Gupta, The economy is not operated by merely one switch. It is a global process where capital, labour and land resources have to be synergised for productive purposes. Don't believe non-performers who look for alibis for non-performing.
Darshan: Do you think bringing a Lokpal will help alleviate the problem of systemic corruption in this country? Or will it be one more legislation which will be forgotten in years to come?
Vinod Rai: Darshan, We must introduce many agencies such as Lokpal to keep watch over the government and other agencies. A beginning has to be made. The very fact that so many irregularities are now coming to light indicates that we have all become conscientious.
Gajanan: Sir DO you think new CAG Chief could do what you did for country?
Vinod Rai: Gajanan, I am confident that my successor will continue the good work. He has an outstanding track-record and will meet your expectations. Don't pre-judge.
Verghese: Your assessment of loss in telecom could create sensation than reality in that subsequent auction yielded nothing but 0ne tenth of the sensationalised notional loss.
Vinod Rai: Verghese, Auctions at different point of time produce different results. In 2008 stock market was booming but now global economy is in recession so obviously the realisation will be low.