Making the arrest of Indian Mujahideen commander Yasin Bhatkal public has resulted in operatives from the Mangalore and Udupi sleeper cells, who worked directly under him, going underground, reports Vicky Nanjappa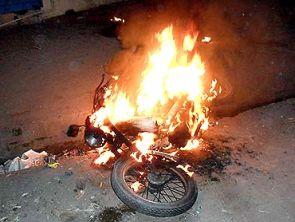 Officers of 12 states are waiting to question Yasin Bhatkal. A senior officer said that the teams from Maharashtra, Karnataka and Bihar should have ideally conducted a joint questioning of Yasin as he is closely associated to these states.
In Karnataka, he handled the Mangalore and Udupi modules. These modules were primarily responsible for the supply of ammonium nitrate across the country. Around 20 operatives worked in these cells and their job primarily was to arrange arms and ammunition.
When the news of Yasin Bhatkal's arrest was made public, the operatives went underground and have remained untraceable.
The Maharashtra police want to question Bhatkal about a few defunct cells in Pune that were under his control. The modules were shut down after the 2012 Pune serial blasts.
The Bihar police, who were the first question Yasin, did not quiz him about the Darabanga module. It was the National Investigation Agency which did most of the job for the Bihar police, say sources.
Investigators now have to find out from Yasin where these operatives could have fled to.
Had the police from Maharashtra, Karnataka and Bihar been more tactful in questioning Yasin Bhatkal, they could have prevented the operatives from going off the radar.