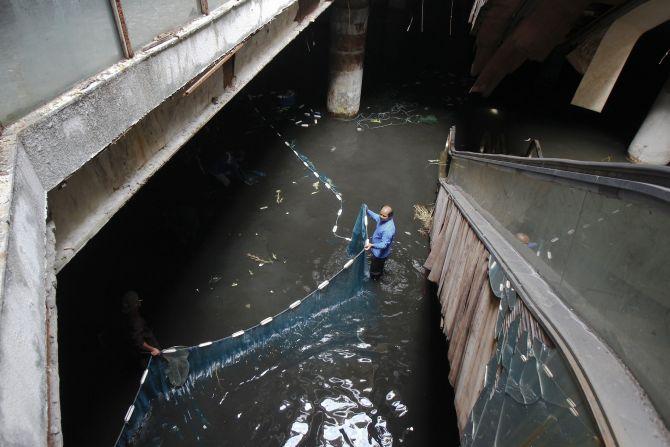 A worker holds a fishing net inside an abandoned department store in Bangkok. Photograph: Chaiwat Subprasom/Reuters
Staff from the Bangkok Metropolitan Administration office were fishing on Tuesday at the ground floor of the roofless New World department store in Bangkok that was closed down in 1997.
Thousands of fish like catfish, fancy carps as well as black and red tilapias were released into the ground floor of the building, flooded with rainwater, as local vendors tried to control mosquitoes in the area, Reuters reported.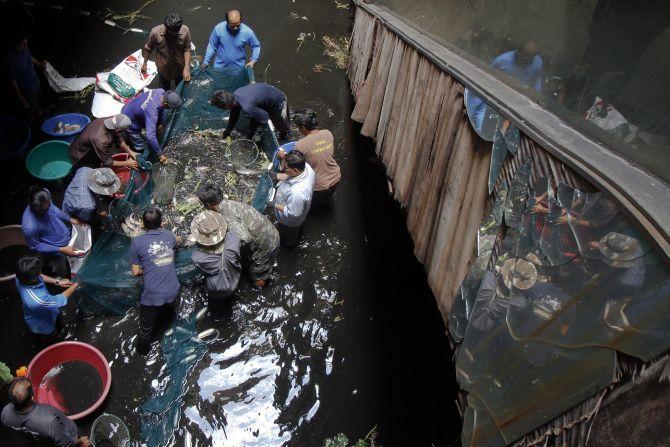 The district contacted the department to remove the fish from the ground floor of the mall in the Bang Lamphu area. The workers and fisheries staffers used fishing nets and gear to catch fish and relocate them.
The fish will be kept there for about three weeks before being released to reservoirs, canals and rivers.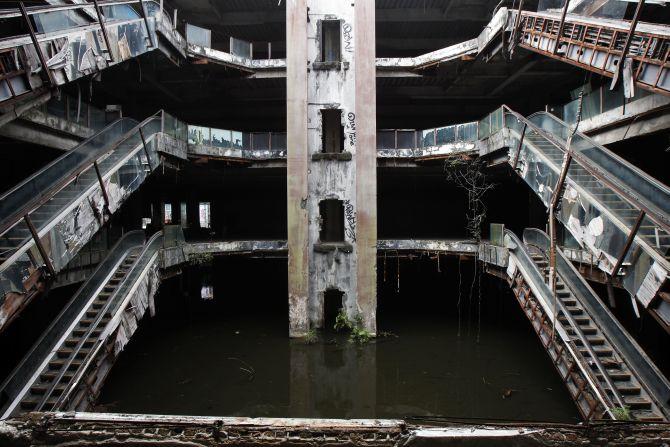 An abandoned department store is seen flooded in Bangkok. Photograph: Chaiwat Subprasom/Reuters
The history of the pond dates back to 1997 when the Supreme Court ordered the demolition of the 7-storey extension of the 11-storey shopping centre, local media reported.
Years of rain turned the waterlogged ground floor into a 500 sqm pond, the Bangkok Post reported.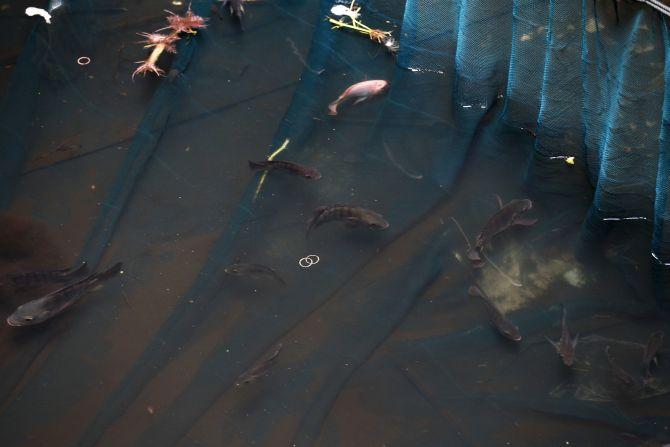 Fish are caught inside an abandoned department store in Bangkok.Photograph: Chaiwat Subprasom/Reuters