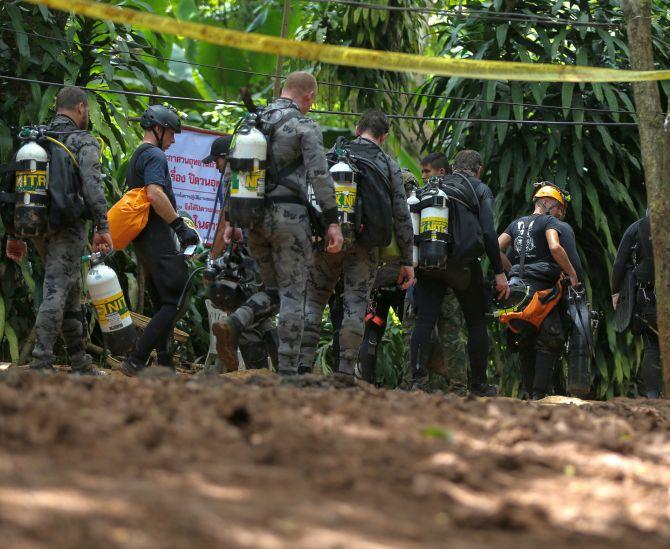 A former Thai navy SEAL diver working as part of the effort to rescue a soccer team trapped in a cave died on Friday after running out of oxygen, authorities said.
The diver, identified as Saman Kunont, was coming back from a spot inside the Tham Luang cave where the group were located on Monday when his supplies ran short.
SEAL commander Arpakorn Yookongkaew told a news conference that the rescuer was working in a volunteer capacity and died during an overnight mission in which he was placing oxygen canisters.
He said while underwater, the rescuer passed out and efforts to resuscitate him failed.
"Despite this, we will continue until we accomplish our mission," Arpakorn said.
In northern Thailand, hundreds of international rescue workers have been spending their last waking hours for the past 11 days trying to get a group of 12 boys, ages 11 to 16, and their 25-year-old soccer coach out who have been trapped in a cave after flooding caused by relentless monsoon rains.
On July 2, rescue teams discovered all of the boys and their coach alive and in relatively good health, sheltering deep inside the cave complex.
While the boys have been found, extracting them from the cave still remains a difficult task -- much of the return trip is underwater and even though pumps are lowering the water level, the rainfall is not letting up.