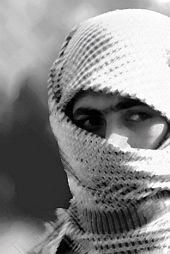 Tahir Ali reports on the growing presence and activities of Taliban militants in Pakistan's largest city Karachi
In a worrying signs for the Pakistan government, activities of the Tehrik-e-Taliban Pakistan and other affiliated insurgent groups are reportedly on the rise in Karachi, the country's largest city and the economic hub.

According to a Sindh government official, around 5000 Taliban men have entered Karachi and have been primarily responsible for disturbing the law and order situation of the city.
Continuous military operations and American drone strikes in the tribal areas of Pakistan have reportedly compelled the insurgents to shift base to the urban areas of the country.

Last Tuesday, Sindh Advocate General Malak Abdul Fatah claimed that he had a list of 5,000 militants who had entered Karachi. He made the assertion before the Pakistan supreme court, which had summoned him while hearing a petition on the deteriorating law and order situation in the port city.

On January 15, Taliban militants killed Mutahida Qaumi Movement lawmaker Syed Manzar Imam along with three guards in broad daylight at Orangi area of the city.

TTP spokesperson Ihsanullah Ihsan, claiming the responsibility of the killing, said: "We have targeted MQM's Manzar Imam. We had earlier announced that we will begin killing members of this party and today it is has begun. MQM workers have made life miserable for people of Karachi; we will free them from its grip."
Soon after the incident, Pakistan Chief Justice Iftikhar Muhammad Chaudhry flayed the administration for failing to protect people.

While stating that the Taliban factor was not so big that it could not be controlled, Justice Chaudhry remarked that if a member of the provincial assembly was not safe then what could be said about the life of a common man.

The law and order situation in Karachi has deteriorated over the last few years.

Targeted killings have become a day-to-day affair.

In 2012, over 2,000 people were killed in different incidents of violence in Karachi.
Policemen and members of the Shia and Bohri communities were initially on the Taliban hit-list, but more recently they have also been targeting MQM leaders and activists

Taliban presence has been reported from localities like Sohrab Goth, Quaidabad, Shireen Jinnah Colony, New Karachi Industrial Area, Sultanabad, Manghopir, Baldia Town, Surjani Town, Qasba Colony, Peerabad, Shah Latif Town and Shah Faisal Colony.

Much to the authorities' embarrassment, the Taliban militants have also been generating funds by robbing banks and extorting traders.