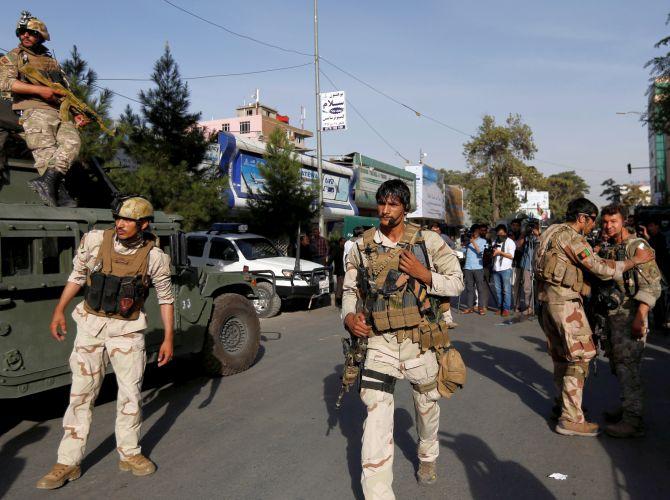 At least 20 people have been killed in an explosion inside a Shiite Muslim mosque in western Afghanistan.
The Jawadia mosque, said to be the site of the blast, is in the Dehr Abad area in Herat city, the regional center of the Herat province, bordering Iran.
The mosque was attended by the members of the local Shiite minority.
Hospital authorities in Herat said all the dead and wounded were worshipping in the mosque when a suicide bomber blew himself up.
Abdulhai Walizada, a local police spokesman, said there appeared to be more than one attacker, with a suicide bomber who detonated explosives and another who threw grenades at worshippers.
There was no immediate claim of responsibility for the latest attack to hit Afghanistan, which has seen more than 1,700 civilian deaths so far this year.
Afghan interior ministry spokesman Najib Danish initially said he thought it was a car bomb and tweeted that there was a possibility that it was a improvised explosive device.
The attack comes a day after an attack on the Iraqi embassy in Kabul, which was claimed by the Islamic State group, killed two people.
IMAGE: Afghan security forces leave the site of an attack on the Iraqi embassy in Kabul, Afghanistan on July 31. Photograph: Mohammad Ismail/Reuters