A lot is riding on the Rajya sabha polls that are scheduled for Saturday. Major parties are whisking away candidates of other parties, while protecting their own, MLAs are being sent to 'camps' in the final countdown to the polls for 57 seats. Here is a state-by-state look: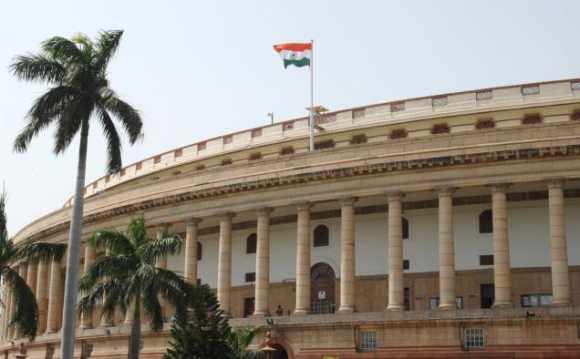 Uttar Pradesh
With stage set for Saturday's polling for 11 Rajya Sabha seats in Uttar Pradesh, for which an extra candidate is in the fray, leaders of all major parties took stock of their numbers as the possibility of cross voting loomed large.
Thirty-four first preference votes are needed for the victory of a candidate.
In the 403-member assembly, the Samajwadi Party has 229 members of Legislative Assembly, 80, Bharatiya Janata Party 41 and Congress 29. The rest belong to small parties or are Independents who hold the key.
The Rashtriya Lok Dal, which has eight MLAs, has promised to transfer its votes to the Samajwadi Party and the Congress.
Bahujan Samaj Party has 80 MLAs and with 34 first preference votes needed for the victory of a candidate, the party can easily ensure success of its two nominees with 12 votes to spare.
Mayawati has, however, kept the suspense over which way her 12 surplus MLAs will vote in Rajya Sabha biennial polls, saying the results will show the voting pattern.
The BSP has fielded Satish Chandra Mishra and Ashok Sidharth. The BJP has fielded Shiv Pratap Shukla whose victory is certain.
The nomination of social worker Preeti Mahapatra, who forced a contest by jumping in the fray as an Independent, was proposed by 16 BJP MLAs, rebel SP MLAs and some members of smaller parties and Independents.
The BJP will be left with 7 surplus votes which might go to Mahapatra, who will have to manage a chunk of votes for win. Ruling Samajwadi Party has fielded seven candidates but its seventh candidate is short of nine first-preference votes.
On the other hand, Congress, which has 29 MLAs, needs five more votes for victory of its candidate and former Union minister Kapil Sibal, who now feels comfortable with RLD's backing.
Rajya Sabha candidates in the fray are -- Amar Singh, Beni Prasad Verma, Kuwar Rewati Raman Singh, Vishambhar Prasad Nishad, Sukhram Singh Yadav, Sanjay Seth and Surendra Nagar (all SP), Satish Chandra Mishra and Ashok Sidharth (both BSP), Kapil Sibal (Cong), Shiv Pratap Shukla (BJP) and Preeti Mahapatra (Ind).
Madhya Pradesh
With an aim to ensure victory of Congress nominee Vivek Tankha from Madhya Pradesh in the biennial polls to the Rajya Sabha, lunch and dinner diplomacy besides one-to-one contact with the party legislators is in full swing in Bhopal.
The polling for the biennial polls will be held on Saturday at the Vidhan Sabha. Senior Congress leaders and former Union Ministers Kamal Nath and Sushil Kumar Shinde are camping in the state capital to ensure the victory of Tankha, who is short of just one vote to sail through in the polls.
"A lunch was on at the posh hotel in the city where Congress MLAs were present. Besides four BSP legislators were taking part in it," a senior Congress leader said.
Soon after the arrival of Nath, he interacted with all the MLAs one-to-one at the state Congress office and also took part in the dinner at the party headquarters.
Nath will be hosting a dinner in the evening for Congress and other legislators at his official residence at Shyamla Hills area, the sources said.
"Everything is going on perfectly and as planned. Mock polling will also be conducted so that legislators will not commit any error in exercising their franchise in the crucial elections," state Congress president, Arun Yadav told PTI.
The Congress camp which is short of just one vote is confident of the victory of Tankha as Bahujan Samaj Party has already issued a whip to its four MLAs to vote in favour of him.
The assembly has a total strength of 230 MLAs. The BJP had 166 members followed by Congress 57, BSP 4 and Independents 3. However, with the death of BJP's Nepanagar MLA Rajendra Dadu and the Supreme Court's decision barring another saffron party MLA Rajendra Meshram from voting, the party has 164 votes in its kitty now.
Rajasthan
Election to four Rajya Sabha seats from Rajasthan will be held on Saturday BJP making all efforts for a clean sweep whereas the opposition Congress has extended support to independent candidate Kamal Morarka.
A candidate requires 41 votes to win. In the house of 200, the ruling BJP has 160 members and Congress 24. National Peoples Party has four, BSP has three, National Unionist Zamindara Party has two and seven are independents.
Union minister Venkaiah Naidu, BJP's national Vice President Om Prakash Mathur, former RBI official Ramkumar Sharma and member of erstwhile Dungarpur royal family Harsh Vardhan Singh have been fielded by BJP whereas Morarka filed nomination papers as independent candidate.
Due to presence of Morarka, polling has become necessary. The results will also be declared tomorrow. The BJP has claimed the support of two legislators of National Unionist Zamindara Party and three independent MLAs who attended its training programme on Friday at a hotel.
Congress's state unit announced its support to former union minister Morarka on the directions of AICC and issued a whip to the party MLAs to vote for him. It is expecting support of independent MLAs and other non-BJP parties.
"A dummy voting was conducted in the hotel in which besides the party MLAs, National Unionist Zamindara Party MLAs and three independent MLAs Randhir Singh Bhinder, Nand Kishore Maharia and Narendra Kumar also participated," according to a statement.
Leader of Opposition Rameshwar Dudi said that the party will support Morarka and a whip was issued to Congress MLAs in a meeting on Friday night.
"We were already in mood to support Morarka but the formal decision was taken in a meeting," Dudi said.