Superstar Shah Rukh Khan has penned down a special message in the form of a poem for Indian soldiers for all the sacrifices they make to keep the country safe.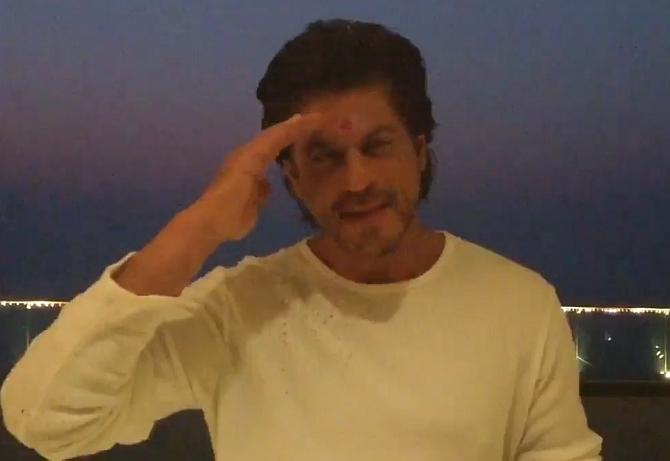 The 50-year-old actor shared a clip on social media as a part of Prime Minister Narendra Modi's #Sandesh2Soldiers initiative, after other big stars like Aamir Khan, Akshay Kumar and Salman Khan posted their messages for the soldiers on Twitter.
In the clip Shah Rukh says, "Wishing everyone a Happy Diwali all around the world and especially to our soldiers, who are serving at the borders and elsewhere in the country."
Prime Minister Narendra Modi had a few days back launched a campaign asking people from across the country to send messages for our soldiers on Diwali. The initiative attracted attention because of the emotional connect towards the soldiers who are miles away from their families, protecting the nation so that we can celebrate the festival in peace.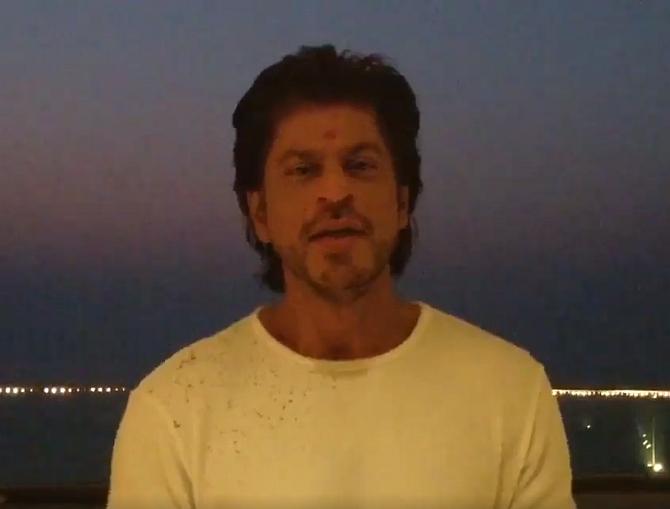 Here's the full text of his poem: Watch it HERE (External Link)
"I've written a little poem for them. Hope it reaches them.
Our feet on carpet, their boots on ground.
Our days are steady, theirs, new challenges unravel.
Our nights blissful, theirs, stressful.
It is our life to live because it's theirs to give.
The heroes should not remain unsung because we can't imagine their plight.
We grow stronger and bolder because theirs is the fight.
The fight of a soldier."