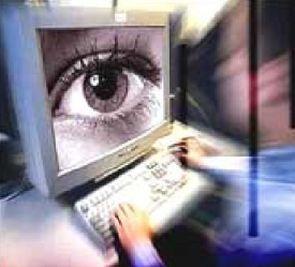 An internet spy system -- Netra -- will help Indian security agencies decode messages sent by terror outfits like the Indian Mujahideen and Tehrik-e-Taliban on social media.
The internet surveillance system, which will be launched in a few months, will detect keywords related to terrorism. The system will be under the control of the defence ministry. Apart from keeping a tab on Twitter and Facebook accounts, the system will also scrutinise blogs and voice calls made through Skype or other services.
The system will pick up any word that is suspicious and a database will be created. Analysts will then examine it to see if there is anything actionable.
The advantage of Netra is that it will detect suspicious conversations in real time.
Developed by the Centre for Artificial Intelligence & Robotics under the Defence Research & Development Organisation, this programme will involve the Intelligence Bureau and the Research and Analysis Wing as well. Netra would perform the job of a full time internet scanner and the messages would keep dropping into the data base in real time.
While on the face of it, Netra is expected to pick up suspicious words, there is still more work remaining on the project. Some time words associated with terrorism are sent out in coded text. The recent incident in which a Lashkar-e-Tayiba operative from Haryana was arrested is an example.
In his coded message to attack Delhi, he had said, 'the wedding date is ready'. Netra may not be able to pick up coded messages, but work is on to provide a system that would indicate messages that are fishy.
The Inter-Services Intelligence too developed a new voice system to communicate without coming under the radar of the agencies.