From the torch, to the gas cylinder, to the sewing machine, to a whistle, to a camera... Uttarakhand's Independent candidates are in the fray with some interesting election symbols.
With polling day on Wednesday, February 15, campaigning came to an end for the hill state's 69 seats on Monday.
On the road, Rediff.com's Archana Masih encountered some interesting election symbols.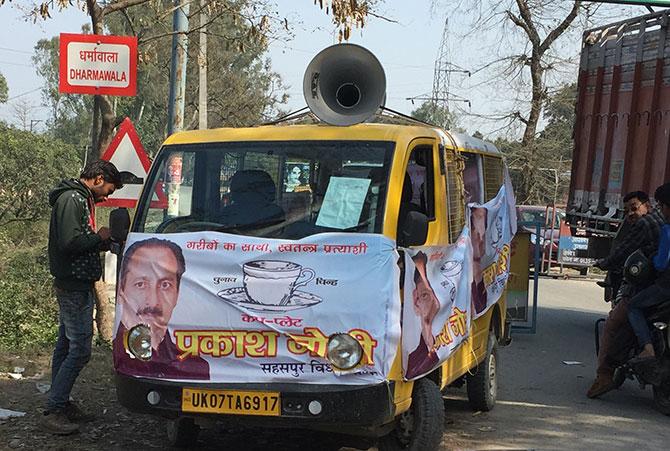 A tempo stops at a check-post. Independent candidate Prakash Joshi's poll symbol is the cup and plate.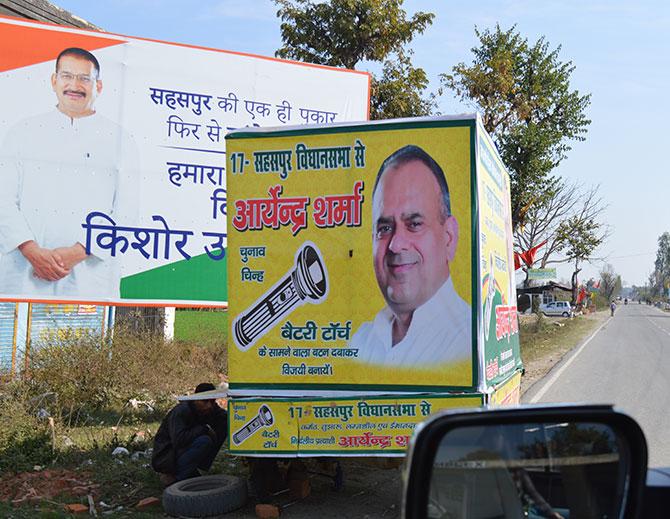 When the Congress gave state party president Kishore Upadhyay the ticket, Ayendra Sharma left the party and is contesting against the Congress as an Independent.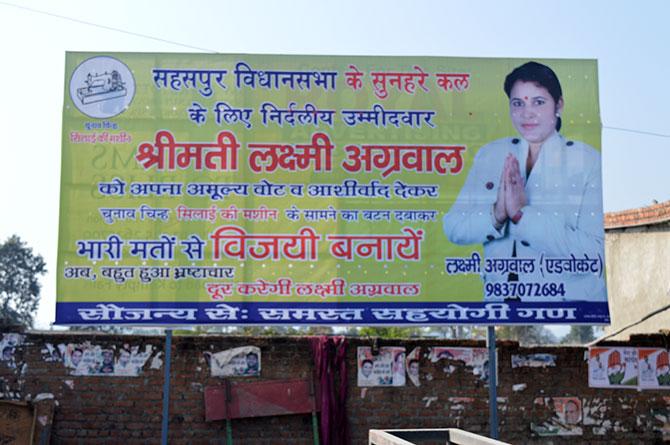 Lakshmi Agarwal, an advocate, is in the fray with a seelai machine (sewing machine). Of the 14 candidates in Sahaspur, six are Independents.
The Kursi is Shastri Pawan Maletha's symbol. A procession with black plastic chairs tied to the roof of cars was also spotted!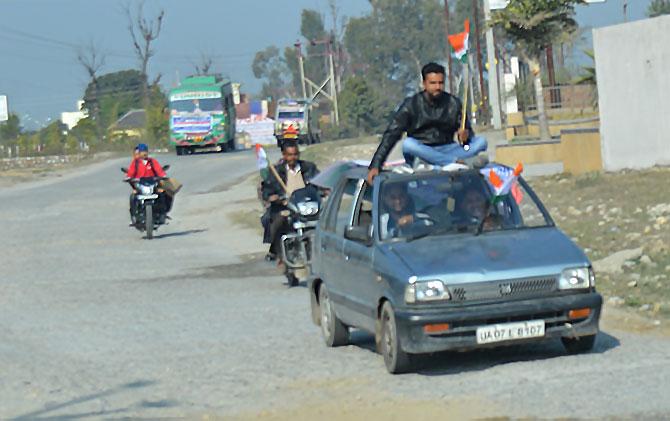 The good old Maruti 800 proves its sturdiness yet again on the final day of campaigning.