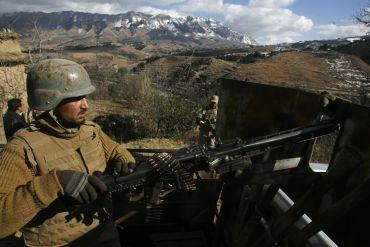 An armed forces tribunal has ordered payment of Rs 10 lakh compensation to the widow of a jawan, who died of injuries suffered during a loo break, ruling that a soldier going to toilet while on work was very much on duty.
The Justice Vinod Kumar Ahuja-led AFT bench in Chandigarh on Thursday ordered the compensation meant for soldiers killed on duty in Sepoy Lakshman Kumar's case with an additional 10 per cent interest.
On August 15, 2009, Dogra regiment soldier Kumar fell while on his way to toilet and suffered head injuries. He was on duty along the India-China border in Ladakh. He succumbed to his injuries four days later.
His widow Dakshina Devi, a resident of Kinnaur in Himachal Pardesh, was denied compensation by the Allahabad-based Principal Controller of Defence Accounts saying Kumar was on his way to toilet when he was injured.
Devi then challenged the decision to deny her compensation on hyper technical grounds. A court of inquiry had declared Kumar's death as a casualty in an operational area. In her petition before the ATF in November 2012, Devi said that the PCDA order was "illogical".