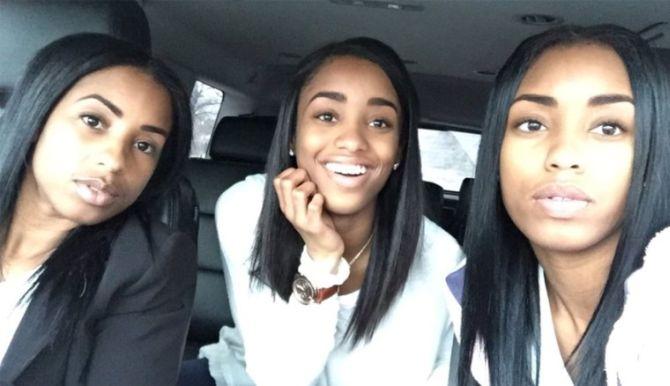 A mother and her twin daughters have sent the internet into a tizzy and how!
On January 28, Kaylan Mahomes, a resident of Indianapolis, US, posted a selfie of her twin and her mom in a car. The caption read, "Mom, twin and me."
However, the photograph left everyone scratching their heads as all three women share a youthful glow and look like sisters, rather than mom and daughters.
The internet simply couldn't figure out of the three women in the photo, which one was the mom.
The photo since then has been notching up serious viewership with the current count being 19,000 retweets and 30,000 likes. Some Twitter users have also shared it along with the hashtag #blackdontcrack, an expression that refers to African-Americans whose smooth skin makes them look younger than their age.
But the big question remains: Which young-looking lady is the mom?
For those who can't figure it out, this video (external link), might give you a clue.
So, go ahead, tell us in the comment below, who's the mom?
Photograph: @kaylan_17/Twitter