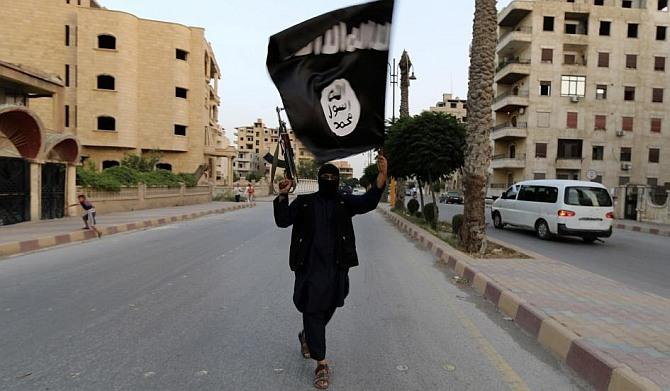 Six men, including two Malaysian Air Force personnel and an Indonesian arms expert, were on Thursday charged with conspiring to plot Islamic State-led terror attacks in the Muslim-majority country.
They were charged by a sessions court under the penal code, which gives a maximum jail term of 30 years.
The six were among the 17 suspects who had allegedly planned terror attacks on several landmarks in the city as they believe that Malaysia is a secular and non-Islamic state, say reports.
However, the IS-linked terror cell's plans were thwarted when Counter Terrorism Division officers swooped on them, rounding up the 17 in raids in Kedah state and the Klang Valley on April 5.
The suspected mastermind was identified as Murad Halimmuddin Hassan, 49, while the two Air Force personnel were Mohd Yusri Mohamed Yusof, 29, and Nor Azmi Jailani, 28.
The others are Murad's 25-year-old son Abu Daud, Indonesian arms expert Ali Saifuddin, 28, and religious school assistant Hadharami Hashim, 38.
It was reported that Murad was a veteran of armed conflicts in Afghanistan, Sulawesi and Syria.
Murad, who went to Syria in August last year and returned in December, was also suspected to be the leader of a group that had tried to raid a weapons' depot.
Malaysian police arrested a dozen suspects linked to the Islamic State terror group who were allegedly plotting to attack government targets around Kuala Lumpur last week.
Malaysia has arrested over a hundred suspects in connection with the IS since last year.