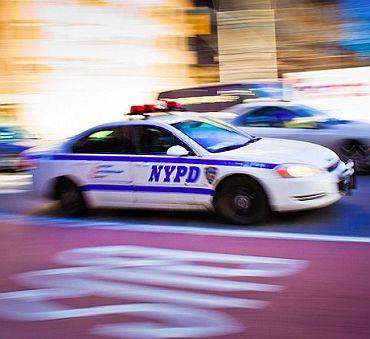 In the wake of a deadly attack at a Wisconsin Gurdwara, the New York city Mayor Michael Bloomberg has been asked to allow Sikhs to wear turban and sport a beard in the New York Police Department.

"In the wake of the Wisconsin killings, which have shocked the national conscience, our City can enact meaningful inclusion of this community by changing NYPD rules to allow Sikhs to serve without having to forsake their turbans and beards," the New York City Comptroller John C Liu said in a letter to Bloomberg on Sunday.

"The attack (on a Gurdwara) in Wisconsin reminds us that intolerance still rears its ugly head today. Sikhs have felt alienation and distress over the past decade since September 11," Liu said according to the copy of the letter dated August 10, released to the press by United Sikhs, a Sikh advocacy group.

"We must eliminate all religious barriers to joining the NYPD. Religious men from all faiths, whether they are Sikhs or Orthodox Jews, should be able to serve the people of New York City," Liu wrote.

United Sikhs and representatives of the New York Sikh community had a meeting with NYC Comptroller Liu to discuss issues faced by the Sikh community, following the terror attack on the Wisconsin Sikh Gurdwara on August 5.

Wade Michael Page, 40, an ex-army veteran, went on a shooting spree killing six Sikhs and injuring three others, including a police officer, at the Gurdwara last Sunday before dying of a self-inflicted gun shot wound.

"It's imperative for people to know that Sikhs are woven into the fabric of American society and are not the 'other'. One way to promote that is through increasing participation of Sikhs with turbans and beards in government jobs," Jasminder Kaur, project manager of United Sikhs, who attended the meeting with Comptroller Liu on August 9, said.

"We appreciate Comptroller Liu for taking the initiative to bring this up with the NYPD and assuring us of his continuous support," Kaur said.

In his letter, Liu reminded Bloomberg that Washington DC has already made such a decision, so it is apt that the New York City does so.

"These outward signs of religious observance are for Sikhs an article of faith. Sikh community groups have long fought to secure officers the right to wear them while proudly serving our City," he wrote in the letter to Bloomberg.

"There is precedent for such a move. The Washington DC Metropolitan Police Department recently amended its rules to allow Sikhs to wear religious garb while serving as full-time law enforcement officers," Liu added.

"In our own City, the Metropolitan Transportation Authority recently dropped its requirement that Sikh employees affix their turbans with the MTA logo. In 2004, the NYPD reinstated two Sikh traffic enforcement agents, allowing them to wear turbans and full beards," Liu said in the letter.

"And the City Council last year passed a law enhancing religious freedom in the workplace, aimed, among other things, at making it easier for officers to challenge the NYPD's turban, beard ban," Liu said.

"Reforming the NYPD policy on religious garb would also benefit individuals of other faith groups who wear head coverings and grow their beards as required by their religion. Shouldn't the NYPD, providing security in one of the most diverse cities in the world, proudly display its own diversity?" he asked.