Karnataka Chief Minister Siddaramaiah on Thursday said the 'Gruha Jyoti' free electricity scheme would be launched on August 1, while the 'Gruha Lakshmi' scheme that provides Rs 2,000 assistance per month to women identified as heads of families on August 17 or 18.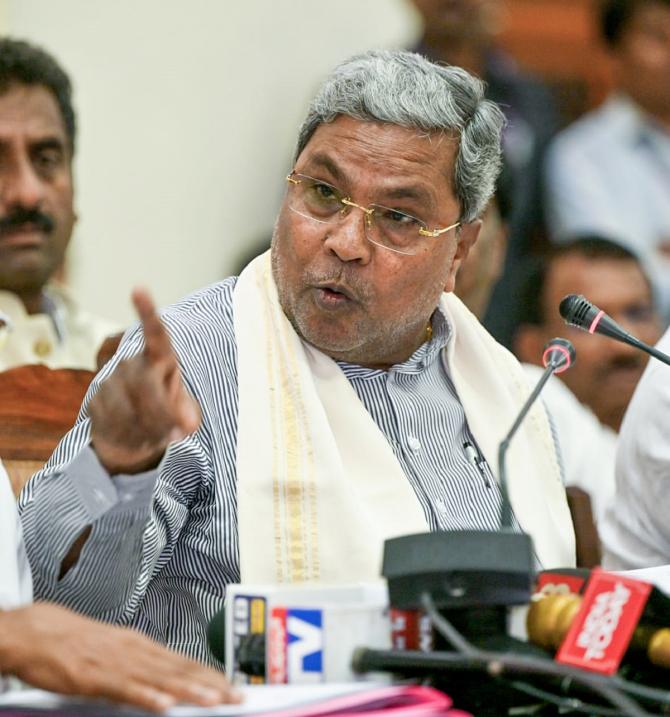 The announcement came after the chief minister held a high level meeting with senior government officials on Thursday to discuss the implementation of both schemes, which are part of five poll guarantees of the Congress.
The government is planning to launch the Gruha Jyoti scheme on August 1 at Kalaburgi, while discussions were held to launch the Gruha Lakshmi scheme on August 17 or 18 in Belagavi.
Siddaramaiah instructed the officials to simplify the application process for all guarantee schemes, and avoid asking unnecessary information and documents.
Also, if applications are rejected, appropriate reasons should be cited, he said, as he warned the officials against rejecting them for silly reasons.
Since a large number of applications are expected to be submitted for all the guarantee schemes, the CM directed the officials of the e-governance department to increase the capacity of the Seva Sindhu portal in accordance with the huge amount of data submitted, his office said in a release.
Speaking to reporters after the meeting, Siddaramaiah clarified that officers have been directed to extend Gruha Jyoti, fee power scheme to tenants also.
For the Gruha Lakshmi scheme, women from Blow Poverty Line and Above Poverty Line families can apply, but tax payers and GST registered families cannot avail this facility, he said.
Noting that his government was planning to launch the Gruha Jyoti scheme on August 1, the CM instructed the officials to clear all doubts about the guidelines of this scheme and make the citizens aware.
Registration for the Gruha Jyoti scheme can be done through Seva Sindhu Portal.
In addition, help desks will be established in all electricity supply companies.
The registration process will start from June 15.
Application can be submitted through Bangalore One, Karnataka One, Gram One centers and also at home through computer or mobile app.
New house owners or new tenants will also be given free electricity facilities based on the state average of electricity consumption, the release said quoting the CM.
Once the average of one year is available, based on this data, free electricity will be provided.
Arrears of old electricity bills will be allowed to be paid till September 30.
Tenants can avail this facility by submitting the agreement letter, Aadhaar card, R. R. No., and voter ID of the same address.
On the Grusha Lakshi scheme, discussions were held to launch the scheme on August 17 or 18 in Belagavi.
The application process will start from June 15. One can apply for this scheme online through Seva Sindhu portal.
Similarly, applications can also be submitted in person at 'Nadakacheris', where separate counters will be set up for this purpose.
Applicants should provide Ration Card Number, Aadhaar Card Number of wife and husband, bank account details with Aadhaar combination.
Copies of these documents can also be submitted with offline applications.
The scheme amount will be deposited directly into the bank account of the eligible beneficiaries through DBT.
It is estimated that this scheme will reach around 85 per cent of families in the state.
APL card holders who are not tax payers, have no GST registration will also get this facility.