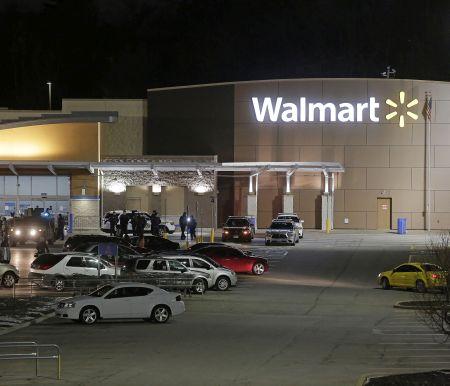 In a tragic incident, a two-year-old boy accidentally shot and killed his mother after taking a gun from her purse while she was shopping at a Walmart store in the United States.
The incident happened at the Walmart store in Hayden, Idaho, while a 29-year-old woman identified as Veronica J Rutledge was shopping with four kids. Her two-year-old son reached into her purse and accidentally discharged the weapon, police said.
Authorities said the toddler was seated in the shopping cart when the gun was discharged. The woman and children were in the back of the store near the electronics area when the deadly shooting happened.
Authorities interviewed the kids, who were all younger than eleven-years-old, who witnessed the shooting that took place on Tuesday.
Rutledge was in town for holidays and is not from the area. Rutledge had a concealed weapon permit out of Spokane, local.
Idaho recognises concealed-weapons permits from other states, but people who decide to keep their guns hidden must carry the out-of-state licence with them at all times, according to the Idaho Attorney General's Office website.
Video surveillance in the store, along with eye witness testimony helped deputies determine that this was an accident.
Detectives were investigating the scene and Walmart officials immediately shuttered the store in Hayden, said the Kootenai County Sheriff's Office.
Walmart, in a statement said, "A very sad incident occurred at our store involving the death of a female customer. We are fully cooperating with the Kootenai County Sheriff's deputies as they investigate this matter."