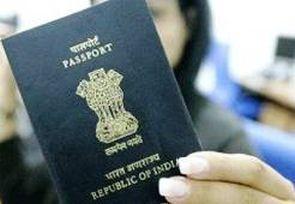 About 70 Indian passports have reportedly been stolen from BLS International, a private company in San Francisco, to which the Indian consulate has outsourced various visa and passport related services.
The serious breach of security is being investigated by the San Francisco police department. The burglars stole money, documents and passports from BLS's San Francisco office in the last week of November 2013. "At this point there has been no arrest and this is an active investigation," San Francisco police officer Gordon Shyy told India Abroad.
Some people have registered complaints that their passports were stolen, Shyy added. "I don't know the exact number of passports taken, but it could be from 50 to 70," he said.
Consul Anand Jha said there were approximately 70 passports, and that they were not machine-readable. Asked about the stolen passports, Steven Schwimmer, chief executive officer, US division, BLS International Services said he would speak when he had more details.
"We are doing everything we can to resolve the complaints we have and make sure it doesn't happen again in the future," he added. Both the Indian consulate and the local police have informed the state department and the relevant federal authorities so that these passports are not misused, a media report said. The state department was notified as per protocol, because it involved government documents.