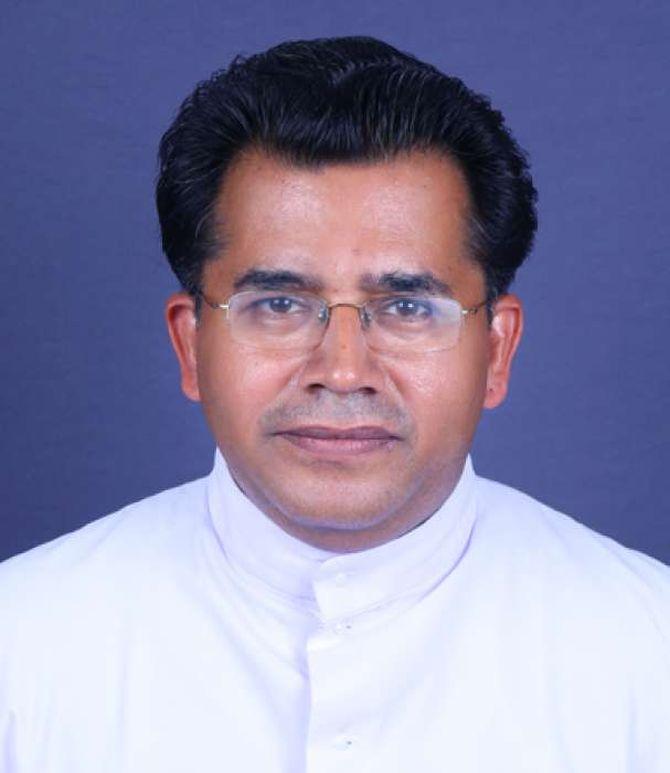 A 52-year old Catholic priest and rector of an Christian pilgrim Centre in Kerala was allegedly stabbed to death near Kochi on Thursday by an assistant, whom he had recently suspended for 'misconduct', police said.
Fr Xavier Thelakkatt of the St Thomas International hill shrine 'Kurisumudi' in Malayattoor was attacked by sacristan (one who assists the parish priest) Johnny Vattekkadan with a knife on the footsteps of the hills.
A search was on to nab the assailant, who fled the scene after the incident, police said.
Thelakkatt, who suffered grievous injuries, died while being rushed to a hospital in nearby Angamaly, police added.
A statement by the Syro-Malabar Catholic Church said the priest was attacked while he was climbing down Kurisumudy, a hilltop believed to have footprints of St Thomas, one of the Apostles of Jesus Christ.
Johnny was suspended from the post of sacristan some weeks ago for his alleged misconduct, it said.
The priest had directed Johnny to come for a meeting on Thursday to discuss his suspension issue, the statement said.
The body of the priest, handed over to the Church authorities after autopsy, will be kept in Malayattoor on Friday for the public to pay their last respects.
The funeral would be held on Saturday, it said.
Police said they have launched a manhunt to trace Johnny, who is believed to have holed up in a forest near Malayattoor.
A Church spokesman said the 'unfortunate incident' occurred at a time when the priest was overseeing the preparations for the famous Kurisumudy pilgrimage to be commenced later this month.
According to Syrian Christians in Kerala, St Thomas had visited Kurisumudy after landing at Kodungalloor in AD 52.
Photograph: ANI