Attacking BJP General Secretary Ram Madhav over his 'test of patriotism' tweet, Shiv Sena MP Arvind Sawant tells Rediff.com's Prasanna D Zore that patriotism doesn't mean you should waste your time in queues.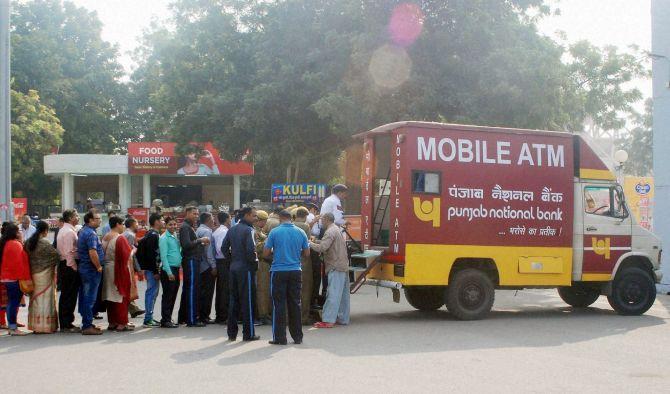 As India continued to struggle in long queues at ATMs and banks, Bharatiya Janata Party General Secretary Ram Madhav reminded Indians about 'patriotism' in difficult times.
In a tweet, Madhav -- formerly, the Rashtriya Swayamsevak Sangh spokesperson -- tweeted: 'Test of patriotism is in difficult times only. We see it abundantly these days. Otherwise everyone is an armchair-patriot in normal times.'
"Is exposing people to harassment for 50 days patriotism?" Arvind Sawant, the Shiv Sena MP who represents the prestigious South Mumbai Lok Sabha constituency, asked.
Sawant, left, whose party supports demonetisation, severely criticised the manner in which the scheme is being implemented on the ground.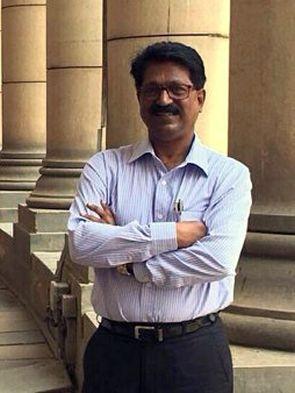 "People are standing for hours in queues," he said. "This is absolutely deplorable."
"Why didn't the government prepare itself before announcing this demonetisation?" the MP asked.
"We support it because it will bring out black money," Sawant added, "but why harass the poor people of India?"
"We need to come out with policies that do not harm the interests of the poor," he said.
Criticising Ram Madhav's tweet, Sawant said, "People are standing in long queues because they are left with no option today."
"Patriotism doesn't mean you should waste your time and waste national resources like manpower and time that could have been used for productive purposes," the MP added.
"People are standing in queues because they don't have money to buy vegetables, milk for their families. They don't have money to pay for medicines or visit doctor," he said.
Sawant criticised the government's move to use indelible ink to mark the fingers of those who have exchanged Rs 500 and Rs 1,000 notes from banks.
"This is a mockery of democracy. This is dictatorship, not democracy," the MP said.
Describing the ordeal of the common man, Sawant cited the example of someone who called the MP from Shirgaon village in Maharashtra's Sindhudurg district.
"When he approached the bank to exchange Rs 4,000 in Rs 500 and Rs 1,000 notes, the man said he was given only Rs 200. Isn't it mocking the poor?" Sawant asked.