The apex court, however, said foreign lawyers could not be barred from coming to India and conduct international commercial arbitration proceedings.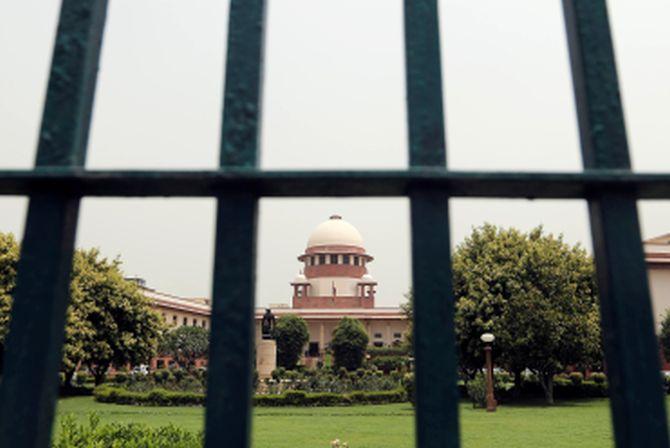 The Supreme Court has ruled that foreign law firms may not set up offices in India and nor may foreign lawyers practise in Indian courts. They may only give advice to Indian clients on a 'fly-in and fly-out' basis. And, if they do it on a regular basis, it would amount to practice of law.
The court directed the central government and the Bar Council of India to frame rules clarifying the regulations in this regard. The court largely upheld the judgment of the Madras High Court delivered in 2012, which had allowed foreign lawyers to visit India on a casual basis to provide legal advice on foreign laws.
It also stated that foreign lawyers could not be barred from coming to India and conduct international commercial arbitration proceedings.
A bench consisting of justices A K Goel and U U Lalit thus settled a keenly fought issue in the legal fraternity for over a decade.
The BCI, the Association of Indian Lawyers, Global Indian Lawyers, and 32 law firms of the UK, the US, France and Australia were parties representing their interests. The case involved interpretation of the provisions of the Advocates Act and the BCI rules.
The court also heard appeals against the Bombay high court judgment, which had held that the Reserve Bank of India was not justified in allowing foreign law firms to open liaison offices in India.
It had also held that these foreign law firms could carry on their liaison activities in India only on being enrolled as advocates under the Advocates Act. Global Indian Lawyers Association appealed against this judgment.
The SC upheld the view of the Bombay HC with a few modifications.
The judgment clarified that practice of law included not only appearance in courts but also giving opinions, drafting instruments, and participation in conferences involving legal discussion.
These are parts of non-litigation practice, which is part of practice of law. Only advocates enrolled in a bar council can do this, the judgment said.
Dealing with BPOs, which do legal work here, the judgment stated that it should be judged on a case-to-case basis on a fact situation. BPOs will not violate the Advocates Act if their activities do not amount to practice of law.
BCI had argued that the Bombay HC laid down the correct law and the exceptions created by the Madras HC were wrong. It was against the fly-in and fly-out window contending that it violated the provisions of the Advocates Act. Only those enrolled in state bar councils are allowed to practise law in this country.
BCI further argued that there should be reciprocity, allowing Indian lawyers to practise in foreign courts. The central government was for framing rules by BCI clarifying the position in view of the globalisation of commercial litigation.
Photograph: Anindito Mukherjee/Reuters.