The Karnataka government on Monday shunted out a top woman police official who brought to light alleged special treatment to All India Anna Dravida Munnetra Kazhagam (Amma) leader V K Sasikala in prison and dragged her senior into a bribery row over the matter.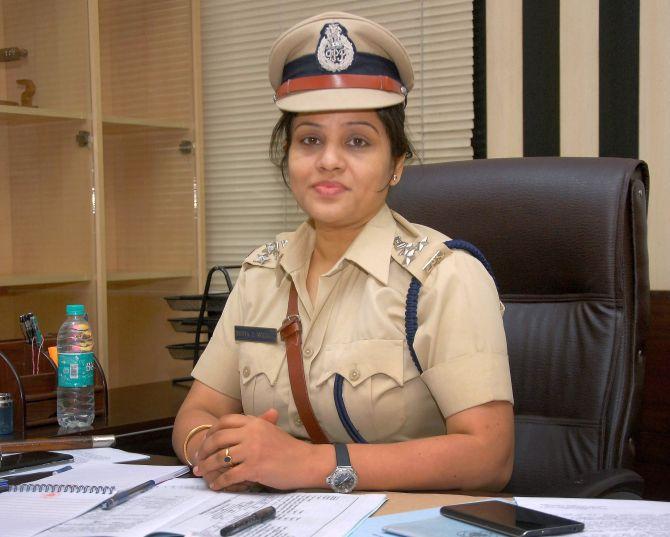 In tandem with the shifting of Deputy Inspector General (Prisons) D Roopa, Director General of Police (Prisons) H N Sathyanarayana Rao was also transferred with immediate effect after they sparred over a report on the allegations in public.
The government also shifted Bengaluru central jail Chief Superintendent Krishna Kumar, who was also blamed in the report by Roopa for alleged illegal activities in the prison.
As Roopa's transfer stirred a huge controversy with the Opposition slamming the decision, the government said despite the inquiry being in process, Roopa and Rao went to the media to discuss the case.
The interaction of both the police officers with the media during the inquiry was unwarranted, and amounted to a serious violation of All India Services Conduct Rules, it added.
The government said it wanted to maintain the 'sanctity' of the inquiry process and safeguard it from further interference, adding, it was committed to allow the inquiry to proceed unhinged so that evidence based truth emerged.
A state government notification today said N S Megharikh, Additional Director General of Police, Anti-Corruption Bureau, has been transferred with immediate effect and posted as Additional DGP, Prisons, in place of Rao.
It said Roopa has been posted as Deputy Inspector General of Police and Commissioner for Traffic and Road Safety in Bengaluru.
However, the notification does not specify the post to which Rao has been been moved and who will replace Roopa.
Anita R, Superintendent central prison, Bengaluru, has been given the additional charge as the Chief Superintendent, the government in a separate notification said.
In a report submitted on July 12 to Rao, who was DGP (Prisons) then, Roopa as Deputy Inspector of General (Prisons) had said there was 'a talk' that Rs two crore had exchanged hands to give preferential treatment for Sasikala and there were allegations against him also.
She had also said a special kitchen was functioning in the jail for Sasikala in violation of prison rules.
Sasikala is lodged at Parappana Agrahara central prison in Bengaluru ever since her conviction in February in the disproportionate assets case along with her two relatives V N Sudhakaran and Elavarasi, all serving a 4-year jail term.
Rao had rubbished the charge against him by Roopa, terming it 'absolutely false, baseless and wild', and said he would take legal recourse against his junior.
In response, Roopa had demanded a 'fair fact finding inquiry to find out the truth'.
Defending the transfer decision, Chief Minister Siddaramaiah called it an administrative matter, as he came under attack from the BJP and JDS over the issue.
"What we should we do? Shouldn't we (transfer)? See it has been done for the administrative good, can we sit explaining such matters to the press?" Siddaramaiah said when asked about the transfer of officials.
The Bharatiya Janata Party and the Janata Dal-Secular have criticised the government for transferring Roopa and said it was indirectly asking officials not to speak out the truth.
"Instead of transforming the prison based on her (Roopa) report, transferring her to traffic is not right....it is like giving punishment for her honesty," BJP state president B S Yeddyurappa told reporters in Delhi.
Questioning the grounds on which the officials have been transferred, JD-S state President H D Kumaraswamy said the government was trying to protect those involved in 'illegal activities'.
Earlier, as the clash between the top officers played out in public, Siddaramaiah had ordered a high-level probe by a retired IAS officer into the alleged irregularities at the central prison and warned of 'strict action' if anyone was found involved in wrong doing.
As her report triggered a major controversy, a red-faced Congress government also issued notice to Roopa asking her to explain her conduct (in going public), with Siddaramaiah saying it was 'absolutely against the rule book'.
Roopa had, however, said Rao was the first one to talk about the report and only after that she gave her reaction.
She had also highlighted in her report the 'special treatment' being provided to fake stamp paper scam kingpin Abdul Karim Telgi.
Photograph: PTI Photo