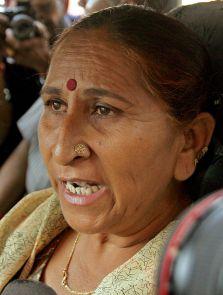 Indian prisoner Sarabjit Singh's sister on Friday said there was constant threat to her brother's life in Pakistan after the hanging of Afzal Guru and "suspecting attack" she had approached authorities but no action was taken.
Shocked over the attack on her brother by fellow prisoners inside the Kotlakhpatrai jail in Lahore, Dalbir Kaur said, "They (inmates) were threatening him of dire consequences and were aggressive since the hanging of Afzal Guru."
Sarabjit received severe head injuries when two prisoners assaulted him with blunt objects when they were brought out of their cells for an hour-long break. He is admitted in the intensive care unit of state-run JinnahHospital in Lahore.
"The Indian leadership was informed about this but nobody from either side bothered," Kaur told PTI over phone.
According to her, Sarabjit's counsel Awais Sheikh had also informed about these threats during his visit to India.
She rued that despite taking up the matter at the highest level, "unfortunately nobody bothered to save the life of my brother who is battling with death in hospital".
She urged Prime Minister Manmohan Singh, UPA chairperson Sonia Gandhi and other leaders to "direct the Indian High Commission" to visit Sarabjit in hospital.
She also requested the Indian leadership to arrange visas for her and her family immediately so that they can visit him.
Photograph: Reuters