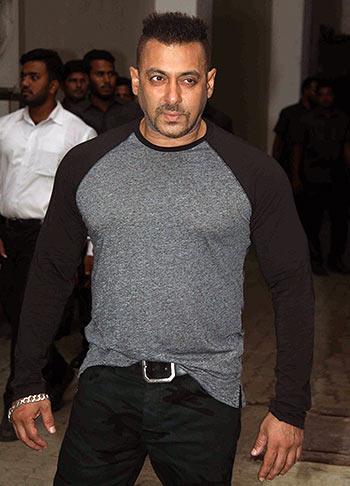 The Maharashtra State Commission for Women, which has asked Salman Khan to appear before it on Thursday over his rape remarks, on Wednesday said it would not issue a fresh date in the matter.
The MSCW had on June 29 issued summons to Salman asking him to appear before it on July 7, which happens to be Eid, to explain his position over the issue after the Bollywood star failed to turn up earlier.
"We are working as a normal day on Thursday and our team would be discharging its routine duty. Therefore, we are not going to issue a fresh date to Salman and our commission would wait for his response," MSCW Chairperson Vijaya Rahatkar told PTI.
"Personally, he (Salman) may or may not appear for hearing, that our body can understand easily. But he can definitely respond to our summons by sending his representative at least. It is up to him. But he ought to react in some way or other," she said.
A day before the MSCW issued summons to Salman last week, the actor had sent a letter to the panel through his lawyer stating that the case was already being heard by the National Commission for Women and the matter cannot be heard simultaneously at two places.
After considering his response, the panel had expressed dissatisfaction over the actor's argument and summoned him to appear before it on July 7.
Rahatkar said, "On June 29, when our commission issued notice to the actor, we did not anticipate that the date of July 7 hearing would clash with Eid. But since our commission is working on Thursday, we are not going to issue some fresh date."
The 50-year-old actor had earlier stoked a controversy as he compared himself with a raped woman when quizzed about the gruelling shoot for the movie "Sultan".
The National Commission for Women has summoned Salman to appear before it on July 8.