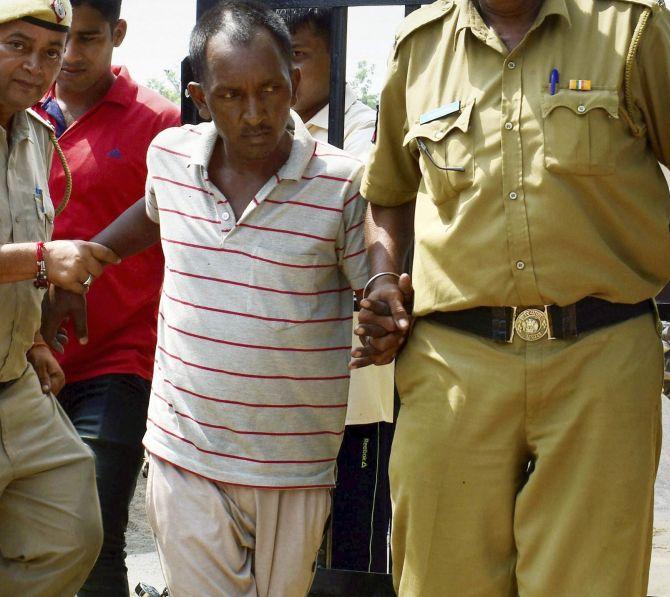 A Gurgaon civil court on Tuesday granted bail to school bus conductor Ashok Kumar, an accused in the killing of seven-year-old Pradhuman Thakur, on a bond of Rs 50,000.
The court had on Monday reserved its order after Additional Sessions Judge Rajni Yadav heard Kumar's counsel as well as the counsel for the Central Bureau of Investigation.
Lawyer Mohit Verma had filed the bail application for Kumar after the Central Bureau of Investigation arrested a 16-year-old school student of Ryan International on charges of killing his junior.
Pradhuman was found with his throat slit in the toilet of the school in Bhondsi, Gurgaon, on September 8.
Kumar, who was arrested by Gurgaon SIT, has not got a clean chit from the CBI.
"We have brought to the notice of the Gurgaon court the fact that CBI has no proof against Kumar...," Verma said.
He said the CBI had claimed the juvenile had confessed to his crime and the motive had also been established by the agency.
Opposing the bail plea, the CBI counsel said the agency had not reached a stage in its probe where Kumar could be declared innocent.
"He is still one of suspects in the case," he said.