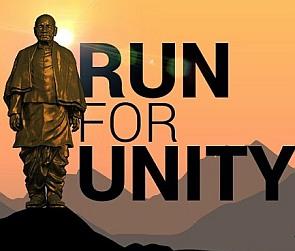 Government offices located in New Delhi's central area, including North Block and South Block, will be closed from 2 pm on Thursday till 9:30 am on Friday in connection with the 'Run for Unity' to be flagged off by Prime Minster Narendra Modi.
The buildings to be closed in the wake of the event at Vijay Chowk to mark Vallabhbhai Patel's birth anniversary on Friday include South Block, North Block, Rail Bhawan, CSIR Building, Krishi Bhawan, Shastri Bhawan, National Archives, Indira Gandhi National Centre for Arts, an official release said on Thursday.
National Media Centre, Shram Shakti Bhawan, Hutment (MOD Office), Dalhousie Road & on Krishna Menon Marg, DRDO Bhawan, Vayu Bhawan, Sena Bhawan, Udyog Bhawan, Nirman Bhawan, Jawaharlal Nehru Bhawan (MEA office) and National Museum will also be closed during the period.
Other offices to close include Archaeological Survey of India Office, Vigyan Bhawan, Vigyan Bhawan Annexe, CCA, Ministry of Agriculture, 16-A, Akbar Road, Raksha Bhawan, National Stadium, Hyderabad House and Coast Guard HQ, Baroda House and National Gallery of Modern Art.
The buildings to be closed from 2 pm on Thursday to 8 am on Friday include Transport Bhawan, RBI, Yojana Bhawan, Sardar Patel Bhawan, Nirvachan Sadan, Punjab National Bank Building, Patel Chowk, Akashwani Bhawan /AIR, Sansad Marg, Dak Bhawan ,Sanchar Bhawan, Jeevan Tara Building, Jeevan Deep Building, Jeevan Vihar Building and SBI Building.
The government offices located in Rashtrapati Bhawan and Parliament House would be closed from 10 pm on Thursday to 9:30 am on Friday, the official release said.
Officials say a large number of young people and schoolchildren will participate in the run -- as part of a series of events planned for the birth anniversary of Sardar Vallabhbhai Patel on October 31 -- to be organised across major cities, districts and towns.