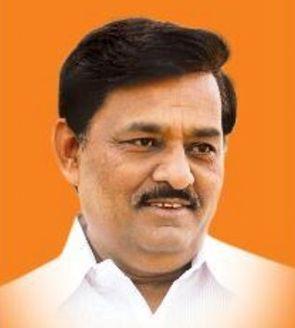 A senior Bharatiya Janata Party minister in Maharashtra on Friday said he was ready to face punishment for irregularity, if any, following the recovery of Rs 91.5 lakh in cash from a vehicle belonging to Solapur-based Lokmangal Bank which is controlled by him.
"I have been in this business (banking) for two decades. While doing business nothing wrong has been done. However, irregularities may happen. If irregularities have happened, there is punishment for it. I am ready to face punishment," state Cooperatives Minister Subhash Deshmukh said.
"I wish to make it clear that there is no unaccounted for money (in the cash recovered)," said Deshmukh, a senior state BJP leader.
The cash seizure took place on November 16 when the vehicle was checked in Omerga tehsil of Osmanabad district. The cash was deposited in the local treasury by the officials.
Meanwhile, Lokmangal Bank, in a statement, said, "Rs 1 crore were needed for transaction in seven branches of the bank in Omerga and Lohara areas in Osmanabad district ... Rs 40 lakh were withdrawn on October 24, while Rs 25 lakh were withdrawn from other banks in Solapur.
"The cash was seized on November 16 while it was being taken for depositing in Solapur bank after demonetisation."
Deshmukh had on Thursday dismissed media's query on the seizure, saying "I have become free from all posts (in his businesses) after becoming a minister ... I ask you (media) to make inquiry and take whatever money I have in my possession."
In a clarification to election authorities, Deshmukh said the money was accounted for and he had documents to prove it. The money was found in wads of scrapped Rs 1,000 notes by a flying squad of election officials which was carrying out raids ahead of local body polls in Maharashtra.
Lokmangal Group runs banks and sugarcane factories, and Deshmukh is its chairman.
"I am willing to face any Income Tax inquiry," he said.
Opposition Congress and Nationalist Congress Party have demanded his sacking over the cash seizure.