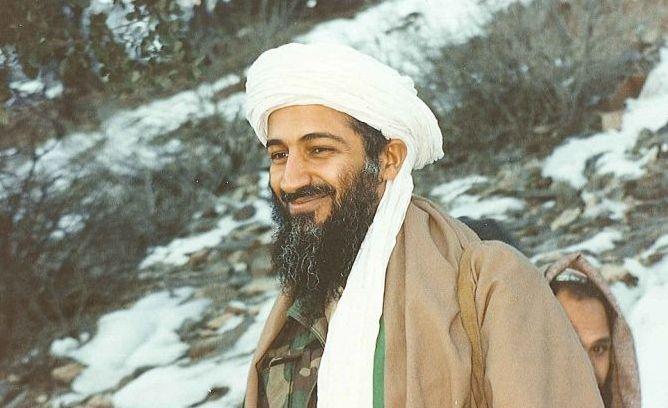 Months before his killing in May 2011, Al Qaeda chief Osama bin Laden was "utterly" focused on striking the United States in its "heartland" and having a truce with Pakistan besides forging an alliance with the jihadist groups spawned by the Arab Spring, according to documents.
Declassified by the US government a few months ago in a New York court case against a Pakistani named Abid Naseer, details of these e-mails obtained from the Abbottabad hideout of Osama was reported by The Washington Post on Wednesday.
From his hideout in Pakistan's garrison town of Abbottabad, Osama was directing a terrorist great game to hit the US again and making strategies to achieve his goal.
"Hunkered down in Abbottabad, bin Laden was utterly focused on striking the US in its heartland. He noted that the slow bleed wasn't working: Vietnam had been far more costly to America than Afghanistan; Al Qaeda's allies would have to kill 100 times more people to equal the Vietnam death toll," the daily reported.
Even as Osama was seeking to capitalise on the Arab upheaval, he was considering local truces with Pakistan and among feuding factions in North Africa, the paper said.
A few weeks before his death, Osama said what was needed was another "large operation inside America (that) affects the security and nerves of 300 million Americans."
The new files show that he recognised the opportunities that Arab upheaval offered for Al Qaeda and was moving to exploit them.
"Al Qaeda's main leadership had been rocked by America's drone war, but the group still had big ambitions, even at a time when US officials said it was buckling," the report said.
Osama of these documents is ruminating about big strategic ideas but also micromanaging personnel decisions and counter-espionage tactics, the report said, citing the documents.
In one passage he admonishes his deputy Atiyah Abd al-Rahman to pay more attention to climate change that might affect Somalia, a key recruiting area; in another, he proposes sending Al Qaeda recruits to universities to master advanced technologies that could benefit the group, it said.
Osama was killed in a covert raid in May 2011 by US special forces in Abbottabad, a stone's throw from an elite military academy of Pakistan.