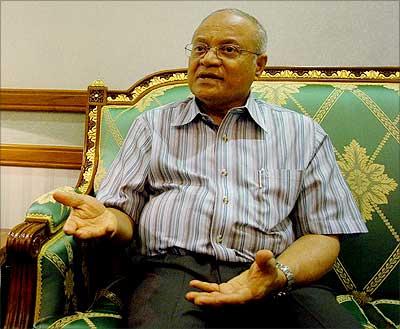 Maldivian President Yameen Abdul Gayoom has asked the international community to respect the court verdict that sentenced former president Mohammed Nasheed to 13 years in prison under anti-terrorism laws amid wide criticism that the trial was flawed.
"The President calls on everyone to respect the verdict by the Criminal Court against former President Nasheed. The President also notes that Mr Nasheed has a constitutionally guaranteed right of appeal, should he choose to do so, in linewith Maldivian laws," Gyoom's office said in a statement.
"The Government calls on its international partners to engage constructively, based on mutual respect and dialogue in consolidating and strengthening democratic values and institutions in the country," the statement said.
"The Government remains steadfast in ensuring the separation of powers as stipulated under the Maldivian Constitution and upholding the rule of law in the country," it added.
A court on Friday convicted former under anti-terrorism law for arresting a senior judge illegally when he was president three years ago, saying the arrest was similar to abduction.
Nasheed, the first democratically-elected leader of the Indian Ocean archipelago, was arrested on February 22 over the detention of a judge in 2012.
47-year-old Nasheed resigned as the Maldives' leader in February 2012 after weeks of protests over the arrest of judge Abdullah Mohamed on corruption allegations.
He claimed that he was forced to quit after soldiers and police mutinied and overran his party's headquarters in the capital Male.
However his successor, Mohamed Waheed, who had been serving as vice-president, had said Nasheed left of his own accord.
Nasheed had taken refuge at the Indian High Commission in Male to avoid being arrested in connection with the same case in February 2013.
India had expressed concerned over the developments in the Maldives, including the "arrest and manhandling" of Nasheed, and asked all the involved to resolve their differences within the constitutional framework.
The US, the EU and human rights groups also raised concerns over the judicial procedure.
Nasheed became the first democratically elected president of this Indian Ocean archipelago nation in 2008 ending a 30-year autocratic rule by the current president's half-brother Maumoon Abdul Gayoom.