In a much-needed relief for foreign students looking to study in the US, the Biden administration has announced they can now apply for a visa up to a year before their academic term begins.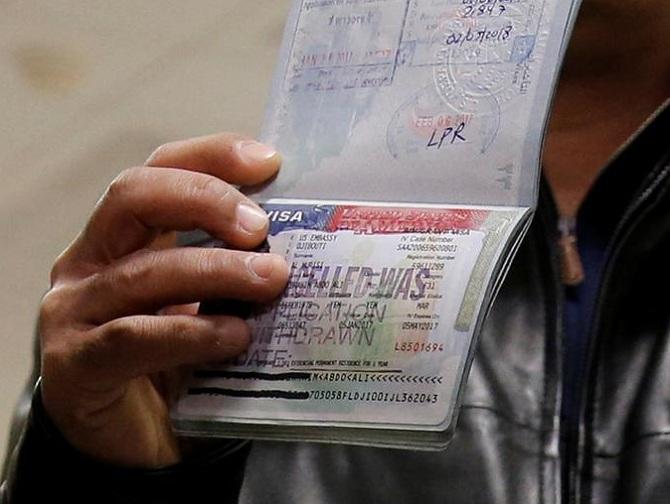 The state department, however, said that international students will not be allowed to enter the country on a student visa more than 30 days before the start of their programme.
International students are normally issued two categories of US visas -- F and M. "Student (F and M) visas for new students can be issued up to 365 days in advance of the start date for a course of study," the state department said.
"However, you will not be allowed to enter the United States on your student visa more than 30 days before the start date," it said on Tuesday.
A student can enter the US before 30 days of the start of their programme on a valid visitor (B) visa.
A student visa is issued by US embassies and consulates based on the I-20 form issued by their academic institutions.
The state department mandates that all students must be registered in the Student and Exchange Visitor System (SEVIS).
The spouse and minor children, if they intend to live in the United States with the student, each need to receive an individual Form I-20 from the academic institution of the student, it said.
According to the state department, foreign students in the United States with F visas must depart the US within 60 days after the programme end date listed on Form I-20, including any authorised practical training.
The new announcement means that universities can accept and issue I-20 forms 12-14 months before term time.
Earlier, visa interviews could be scheduled only up to 120 days, and I-20 forms 4-6 months before the term started.
The update comes after Deputy Assistant Secretary for Visa Services, Julie Stufft told PTI the US is "putting every ounce of its energy" to eliminate the long visa wait time in India.
India broke the record for most student visas last year and it may do so this year again, she said, adding that India is now number two in the world in terms of international students coming to the United States.
"We are really, we're putting all of our efforts now focusing on this visa for visitors and those, in particular, if you don't need an interview, you don't need to wait very long at all for a visa renewal. And that's also one part of our strategy as well," she said.
There have been growing concerns in India over the long waiting period for first-time visa applicants, especially for those applying under B1 (business) and B2 (tourist) categories.
The waiting period of first-time B1/B2 visa applicants in India was close to three years in October last year.
India was one of the very few countries where applications for US visas saw a major upswing after coronavirus-related travel restrictions were lifted.