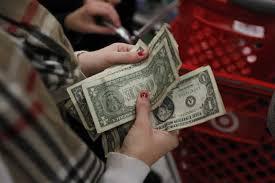 The Credit Suisse Global Wealth Data Book 2014 published detailed data on wealth holdings of households around the world. In 2014 global household wealth totaled $263 trillion, equivalent to $56,000 for each of the 4.7 billion adults in the world.
The corresponding values for the end of 2000 are $117 trillion in aggregate and an average of $31,700 for the 3.7 billion adults alive at that time. Thus global household wealth rose by 125% between end-2000 and mid-2014 and wealth per adult climbed 77%, an average growth rate of 4.3% per annum.
While net worth per adult has reached a new all-time high of $56,000 worldwide, this average value masks considerable variation across countries. The millionaires of the world, who account for 0.7 per cent of adult population, own a whopping 44 per cent of global wealth.
In 2014, 27 countries (see table below) accounted for 76 per cent of global wealth.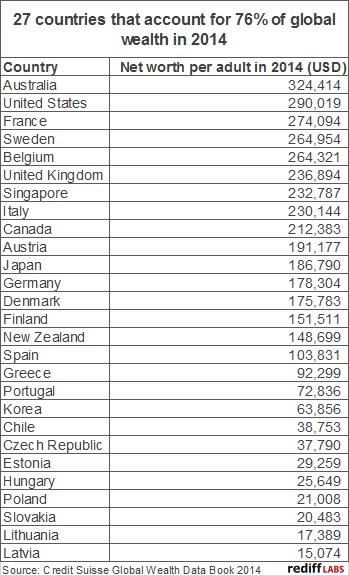 The map above shows the growth in household net worth per working age adult. Rediff Labs calculated this number by taking the wealth per adult for each country and subtracting from it the debt per adult for the country.
Only adults in the working age of 15 to 65 years were considered. Note how some countries which had very low household net worth in 2000 such as Angola, Equatorial Guinea and Azerbaijan have shown considerable growth by 2014. Others such as Belarus, Syria and Madagascar have shown negative growth over the same 15-year period. Explore the map to discover which countries' citizens have grown richer than before and which have grown poorer.
For more data driven journalism, check out Rediff Labs