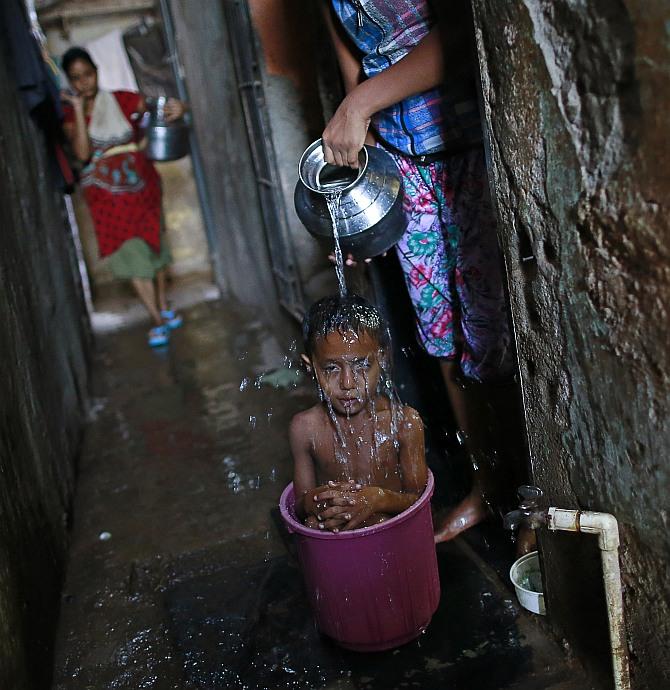 The new Bharatiya Janata Party government has promised to build toilets/bathrooms in every house in the country.

Rediff's data journalists bring you data about toilet/bathroom and sanitation facilities across India from the 69th round (2012) of National Sample Survey. The survey is published by the Ministry of Statistics' National Sample Survey Office which is India's largest establishment for conducting regular socio-economic surveys.

The map above shows the number of households per 1000 households across India with no toilet facility. States with the best toilet facilities, ie lowest number of households without toilets are Delhi (0.3), Nagaland (0.3) and Sikkim (1.4). On the other hand, an alarming number of households are still without toilets with some of the worst states being Jharkhand (739.1), Odisha (718.2) and Bihar (673.6).

Note that the survey measured toilets that could be used by the majority of the household members, irrespective of whether it was being used or not.

Also, the areas in white are the ones whose data is unavailable


The map above shows the number of households per 1000 households across India with no bathroom facility (either attached or detached bathroom) on the premises.

Lakshadweep has an exceptionally good score - only 0.7 households per 1000 households have no bathroom facility. Other states with the relatively good bathroom facilities, i.e. fewer number of households without bathroom are Goa (48.5), Sikkim (52.5) and Delhi (68.2). The bottom of the list is made up of Tripura (823.1), Odisha (788.7) and D&N Haveli (774.1) with many households without bathrooms.

There is also a stark difference between the bathroom and sanitation facilities in urban and rural areas of the country. See the figure below which shows the percentage of households without bathroom and toilet facility in rural and urban India during 2012.