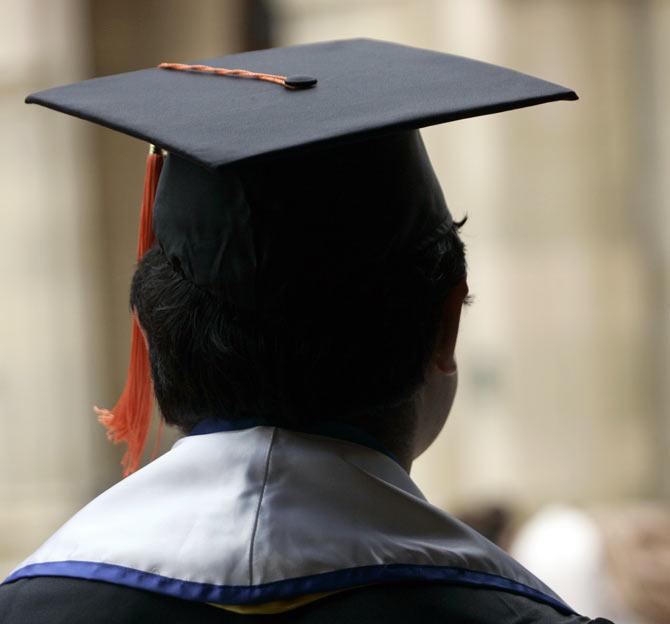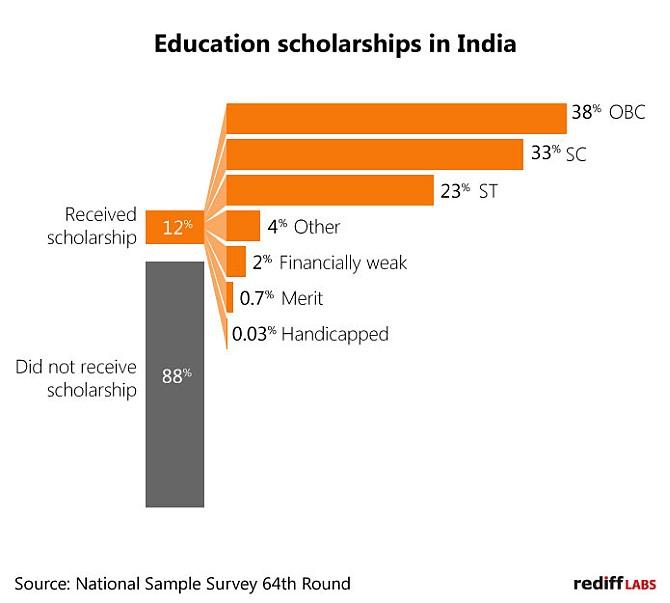 Rediff Labs had recently brought you a data report showing that 21 per cent of Indians discontinue studies due to financial constraints.

This data begs the question -- what kind of financial support is being extended to Indians who want to study but do not have the means.

The graphic, (above), shows scholarships available to Indians as reported by the 64th
round of the National Sample Survey.
As per the survey, only 12 per cent of Indian households received any scholarship.
Further, the graphic shows the reasons for granting scholarships.
Other Backward Classes, Scheduled Classes and Scheduled Tribes account for 38, 33 and 23 per cent of scholarships respectively, leaving only 2 per cent for the financially weak and 0.7 per cent for merit based.
Note that this data includes scholarships received from any agency (Government or other) by students between the ages of 5 and 29.
For more data-driven journalism, check out Rediff Labs