'All the things that went into bringing Yakub Memon back to India between 1993 and 1994 must be recorded in that file. Raman would have submitted his findings to the prime minister on file; in writing.'
B Shakuntala, the late Mr B Raman's elder sister, speaks to Prasanna D Zore/Rediff.com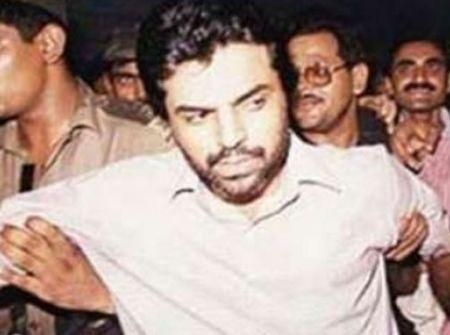 I was not aware that he wrote all that (the column that talks about how Yakub Memon helped Indian agencies) though I used to read his blogs.
Raghavan (Mr B S Raghavan, the retired distinguished IAS officer and Mr Raman's elder brother) says he remembers this article.
I was in government for more than 30 years. I retired as a Class I senior officer, retired as senior deputy controller, Department of Atomic Energy. So I am aware of all the government procedures as I have worked in different ministries like commerce, railways and the C&AG's office.
I am aware that any government official doing something as serious and important as this (bringing Yakub Memon back to India) would definitely record whatever has been done (about the Yakub Memon case) on file.
In this case Raman says that Narasimha Rao (the then prime minister) was happy with all this investigation, its outcome and all that. Raman has said in his column that Narasimha Rao was 'pleased' and he said that it (bringing Yakub Memon back to India and nailing Pakistani involvement) 'is worth its weight in gold.'
I am 100 per cent sure that Raman must have recorded and documented all that happened during those years between 1993 and 1994.
Do you think they (the investigating officers) said all this to the prime minister verbally? They would have recorded that and sent it to the prime minister and he would have seen that in writing.
R&AW (the Research & Analysis Wing, India's external intelligence agency) will be having this entire file with them. All the things that went into bringing Yakub Memon back to India between 1993 and 1994 must be recorded in that file. Raman would have submitted his findings to the prime minister on file; in writing.
He would have recorded all the details. How he (Yakub Memon) was caught in Kathmandu or whatever was done to get him back to India. Raman was entrusted with this (the task of getting Yakub Memon back to India). He would have recorded all that and submitted it to the PM.
No government servant will say things orally to his boss. He will give it in writing and this was a very important matter. It would have gone to the PM in writing.
Unless they (R&AW) have destroyed the file one can find the file and documents. They are not supposed to destroy it so quickly.
When in service Raman never spoke to anybody about his profession. But after retirement he used to discuss it with our brother Raghavan.
I also want to clear the doubts raised as to why Raman did not come out with this in 2007 when Yakub Memon was sentenced to death by the TADA court. Raman was very clear and said he did not want to vitiate other aspects of the case by coming out in the open about this.