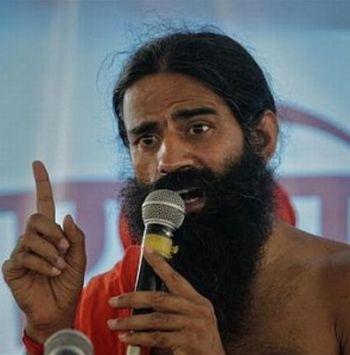 The Central Bureau of Investigation has recorded statement of Ramdev in connection with its probe in the alleged kidnapping of his 'guru' Swami Shankar Dev who mysteriously went missing six years ago while taking a morning walk in Haridwar.
The agency said Ramdev was grilled at agency headquarters in connection with the case last week. Sources said he might be questioned again.
According to media reports, Ramdev has claimed that government was trying to frame him in the case through the CBI.
Strongly refuting the allegations of Ramdev, CBI Director Ranjit Sinha said these are baseless.
"We are not concerned with any political party. We are probing the case which has been registered against him in a fair and objective manner," Sinha told PTI.
The sources said agency has already recorded statement of his close aide Balkrishna in connection with the case.
Ramdev had earlier welcomed the decision of the government for a CBI probe into the disappearance of his guru.
In March, CBI had registered a case under Section 365 of Indian Penal code against unknown persons. The section pertains to kidnapping or abducting and wrongful confinement.
The case was sent by Uttarakhand government on the basis of state police's case to probe the disappearance of Dev, who had been living in Ramdev's ashram but was missing since July 2007 when he had gone out for a morning walk.
The FIR was reportedly filed by Ramdev's aide Acharya Balkrishna at Kankhal police station three days after the Swami went missing under mysterious circumstances.
Swami Shankar Dev was the founder of Divya Yog Mandir Trust, currently headed by Ramdev who is under scanner for alleged violations in labelling of some of the products of the trust.
Ramdev and his trusts are facing a number of probes by the Income Tax, Service Tax and Enforcement Directorate for alleged evasion of taxes.
Image: Yoga guru Ramdev