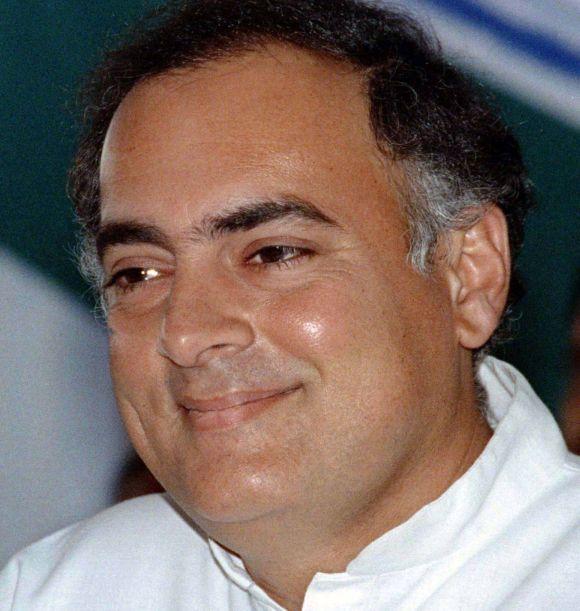 The mother of one of the seven convicts in the Rajiv Gandhi assassination case, A G Perarivalan, on Monday met Tamil Nadu Governor Banwarilal Purohit seeking her son's release following a cabinet recommendation to him on the matter.
Arputhammal, mother of Perarivalan alias Arivu, said she met Governor Purohit at the Raj Bhavan in Chennai and presented a petition with some accompanying material and exuded confidence he will accept her demand.
The material she presented to Purohit included Judge K T Thomas' reported remarks of some 'serious flaws' in the Central Bureau of Investigation probe into the case and details on her son's behaviour during his earlier parole and its extension, she said.
Thomas had last year reportedly written to then Congress president Sonia Gandhi, wife of Rajiv Gandhi, to show magnanimity towrads her husband's killers and enable remission of their sentences.
On Monday, Arputhammal said: "Tamil Nadu government had adopted a cabinet resolution (on the seven persons' release) and sent the files here (Raj Bhavan). You all know that their release is waiting for his signature (of approval)."
On September 9, the All India Anna Dravida Munnetra Kazhagam government in Tamil Nadu had recommended to Purohit the release of all seven life convicts in the Rajiv Gandhi assassination case, a move hailed by most political parties in the state barring the Congress.
The cabinet had decided to release the convicts V Sriharan alias Murugan, T Suthanthiraraja alias Santhan, Perarivalan, Jayakumar, Robert Payas, Ravichandran and Nalini, under Article 161 of the Constitution, which relates to the power of the Governor to grant pardons and to suspend, remit and commute sentences in certain cases.
Arputhammal further said the Governor was 'cordial' towards her and went through her petition, and that he even suggested some correction which was done.
"So I am confident he will soon accept the cabinet recommendation and approve my son's release. He will respect the Cabinet, Supreme Court," she added.
The Supreme Court had earlier asked the Governor to consider the mercy petition of Perarivalan seeking remission or pardon under Article 161 of the Constitution, while disposing of the Centre's petition opposing the state's 2014 decision for the convicts' release.