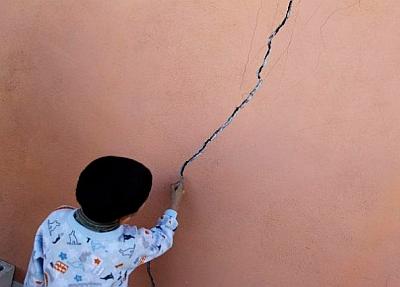 A high-intensity earthquake struck the Hindukush region in Afghanistan on Monday, tremors of which were felt in several parts of North India including Jammu and Kashmir and Delhi.
According to the India Meteorological Department, the earthquake with a magnitude of 6.2 on the Richter Scale hit Afghanistan at around 3.35 pm. Tremors were also felt in the neighbouring Pakistan.
The Hindukush mountain ranges are known to be prone to earthquakes. Tremors were also felt in Srinagar and adjoining areas of JK.
Incidentally, another high intensity earthquake with a magnitude of 6.7 on Richter Scale hit the Solomon Islands at around 9.42 am on Monday.
The tremor was felt in various parts of the country including Islamabad, Faisalabad, Mianwali, Peshawar and Sargodah.
So far, there was no report of any loss to life or property.
Strong tremors were also felt in Kashmir Valley but there was no immediate report of any damage. The quake hit the Valley at 3:37 pm, an official of the MET department said. The depth of the quake was 210 km, he said.
There was no report of any damage or casualty so far, police said.
The tremor caused panic among the people who rushed outside their residential or commercial buildings.